Need of Customer Spend Analysis Dashboard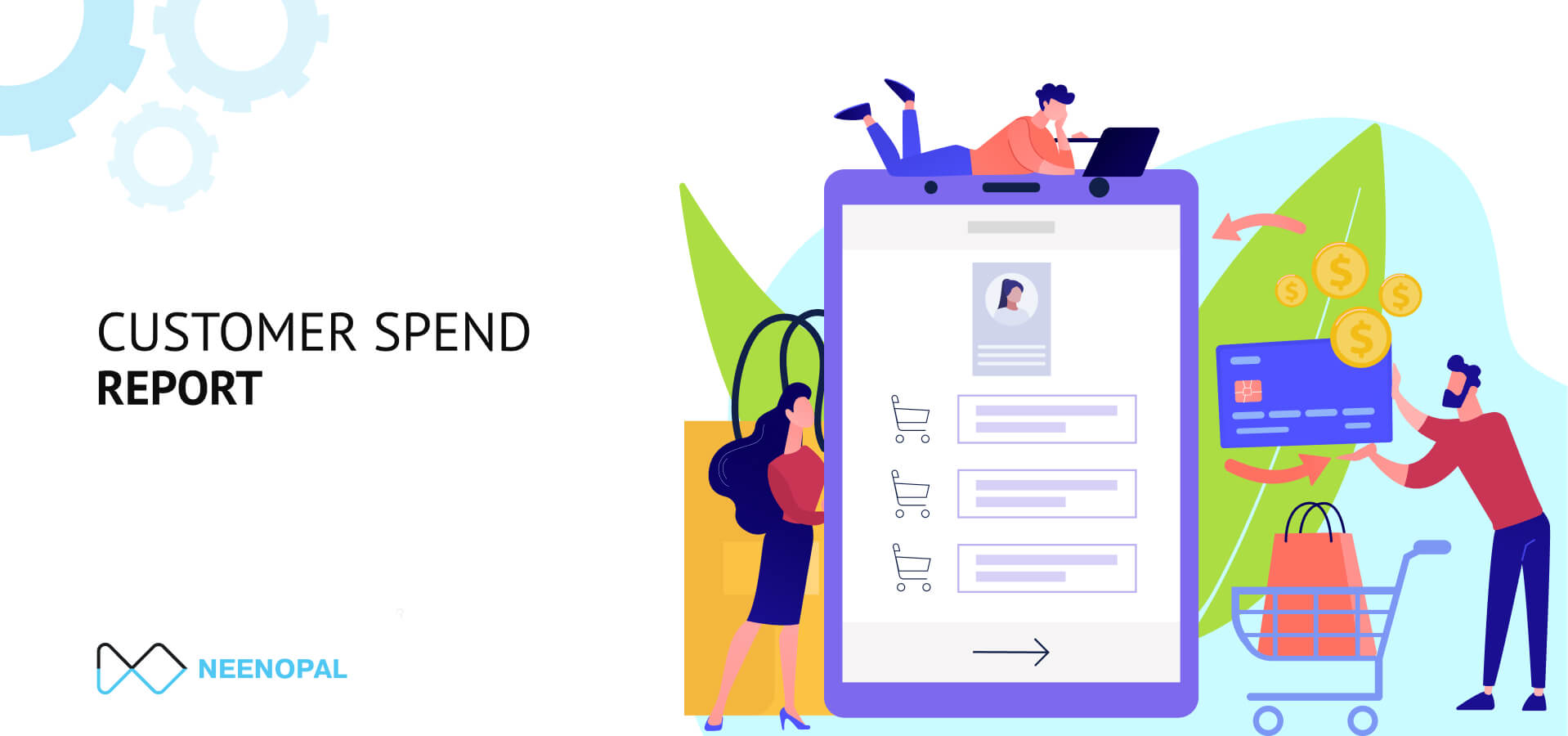 Consumer spending is a crucial aspect for any business, as one can produce only after knowing how much will be consumed.
This pattern varies from region to region, with socioeconomic and psychological factors. The more money a consumer spends, the higher the company grows. As a result, the business pays increased attention to spending patterns and figures and always tries to come up with strategies to increase the customer's overall spend.
This dashboard monitors the customer spend pattern to draw insights that could help in more accurate forecasts and future planning. It allows the users to filter the data based on date, region, product, product category and mode of payment, giving them a choice to view what they want only. The dashboard assists the business in the below goals:
Measure the correlation between customers and sales

Understand the consumer purchase trend

Future strategy planning

Plan the Marketing Budget
Goals

Questions to ask

Dashboard views

Measure the correlation between customers and sales

How is the spending pattern of customers changing with time?

Sales Analysis

Understand the consumer purchase trend

How is the sales per user changing over the months?

Is it increasing over months?

Month-wise customer analysis

Plan the Marketing Budget

Do consumers who got acquired via different sources spend differently?

Customer spend by source

Future strategy planning

How is the sales varying with customers from different regions?

Customer spend by region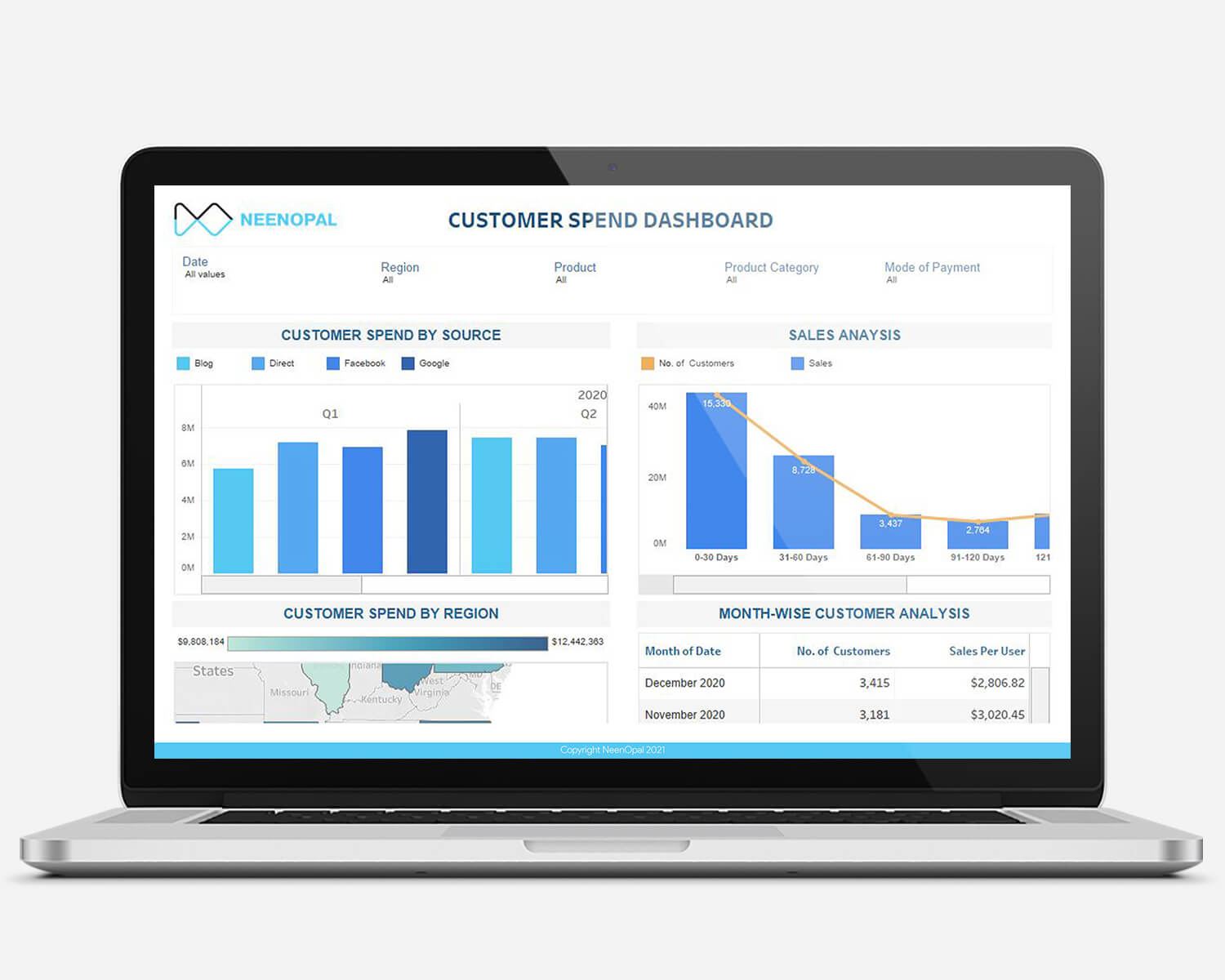 Sales per User is an important metric that gives an idea of how much people are spending. If the value is to the higher end, it indicates those users/consumers are purchasing expensive products or products in large quantities. This is important for segmenting users. Month-wise analysis of sales per user gives the consumer purchase trend.

The Sales Analysis graph analyzes how the spending pattern changes after the first purchase. This helps in predicting the lifetime value of customers and also helps in forecasting future demand.

Customers are acquired through various sources – direct, blog, Facebook ads, Google ads, etc. Analyzing the spent pattern of customers by their source gives an idea about which source provides the maximum revenue. This could also help in planning the future marketing plans, where campaigns and budgets for each of the sources are decided.

Understanding how the customer spending varies with region helps in planning promotional campaigns and pricing strategies specific to the market.
KPIs
Consumer Spend by source, region
Month wise -sales per user, number of customers
Sales vs Number of customers returning over time
Conclusion
Increasing sales and acquiring more customers are the primary goals of any business. With enhanced consumer spending potential insights, the business gains the power to make smarter decisions in creating targeted marketing campaigns and determining the pricing strategies by region.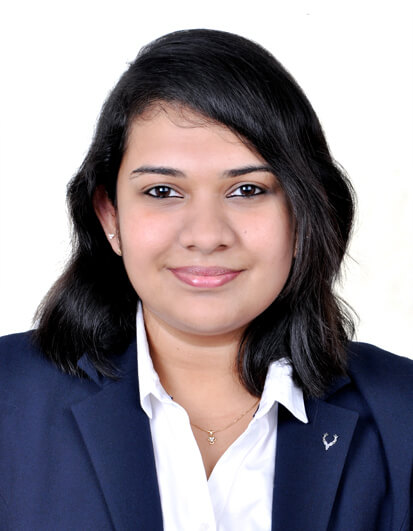 Your Trusted Partner for Data Visualization
We specialize in Power BI, Tableau, AWS Quicksight, Looker and Google Data Studio Implementation
Contact Us
Other Dashboards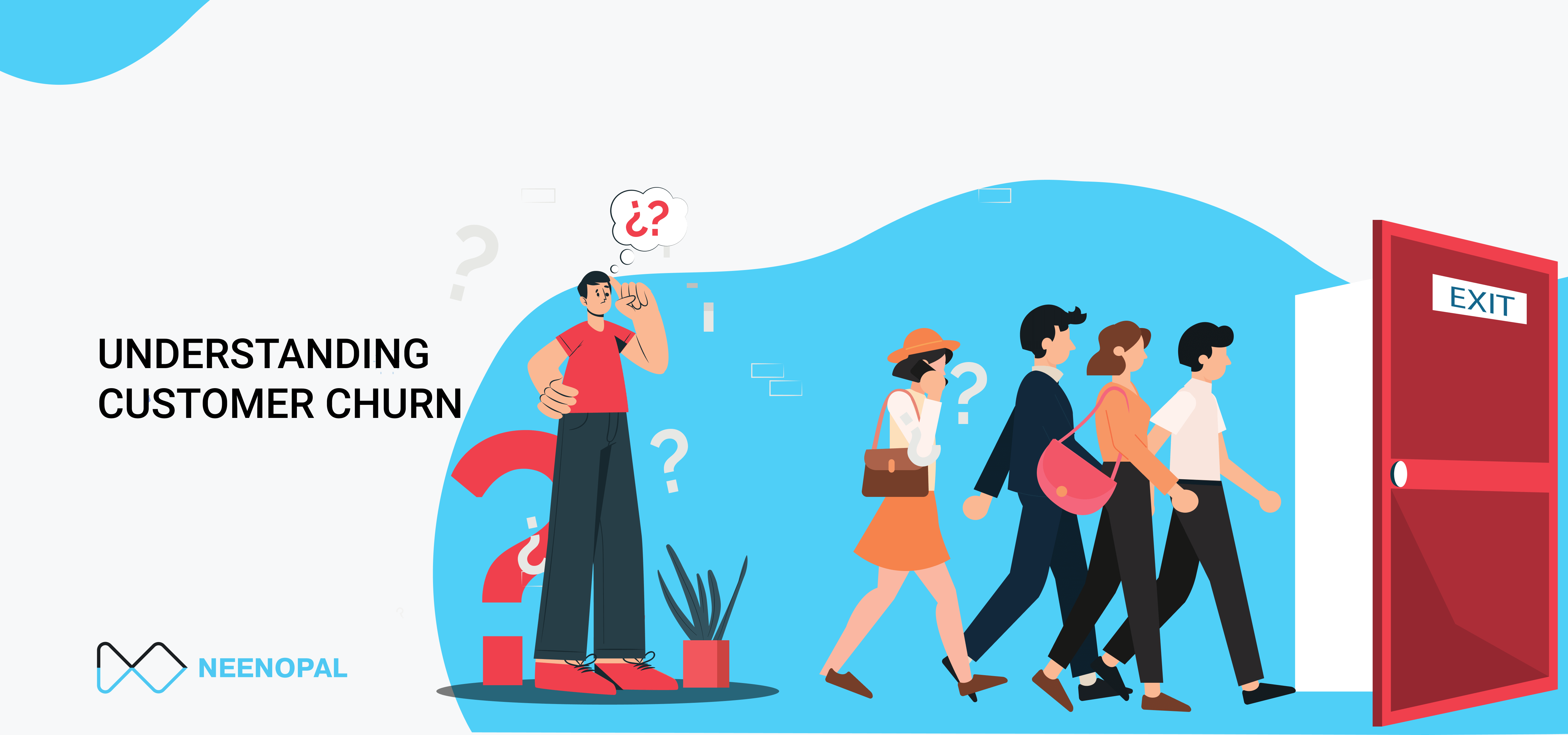 Understanding Customer Churn
May 30, 2017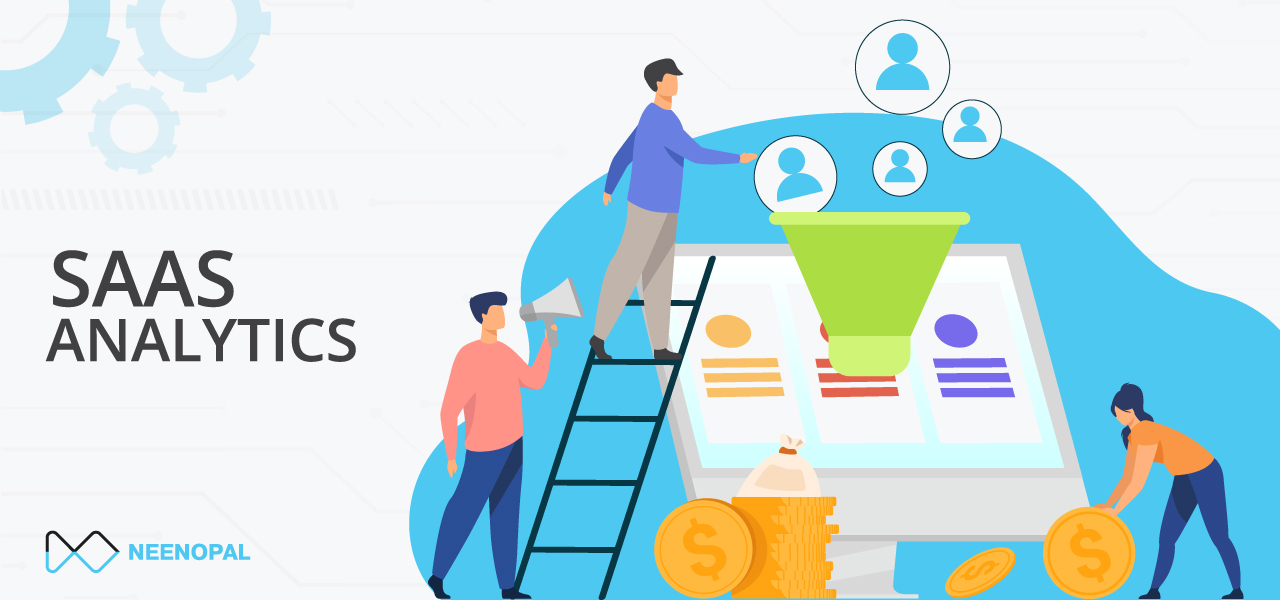 SaaS Analytics
April 28,2021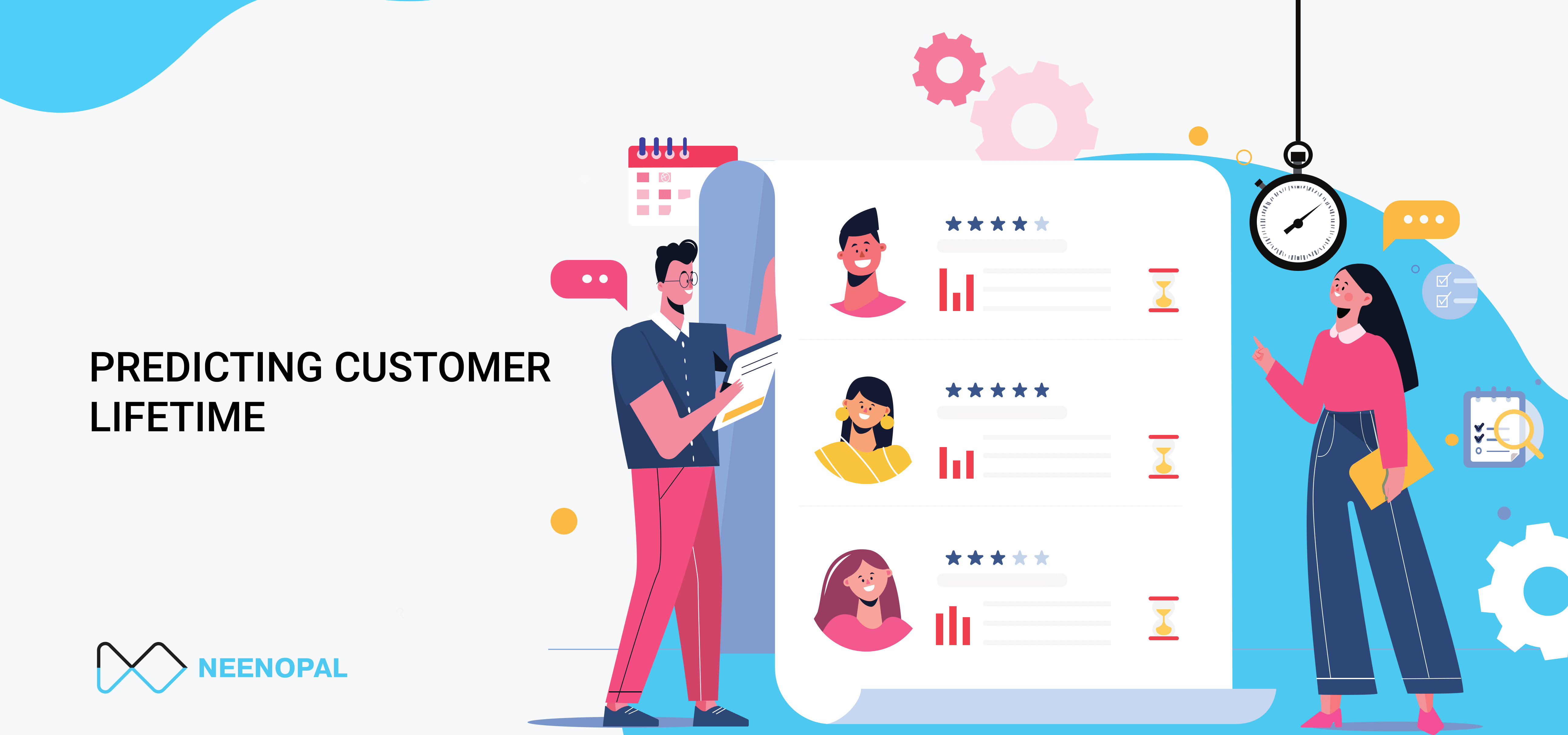 Predictive Customer Lifetime Value
March 28, 2018