Customer Revenue Report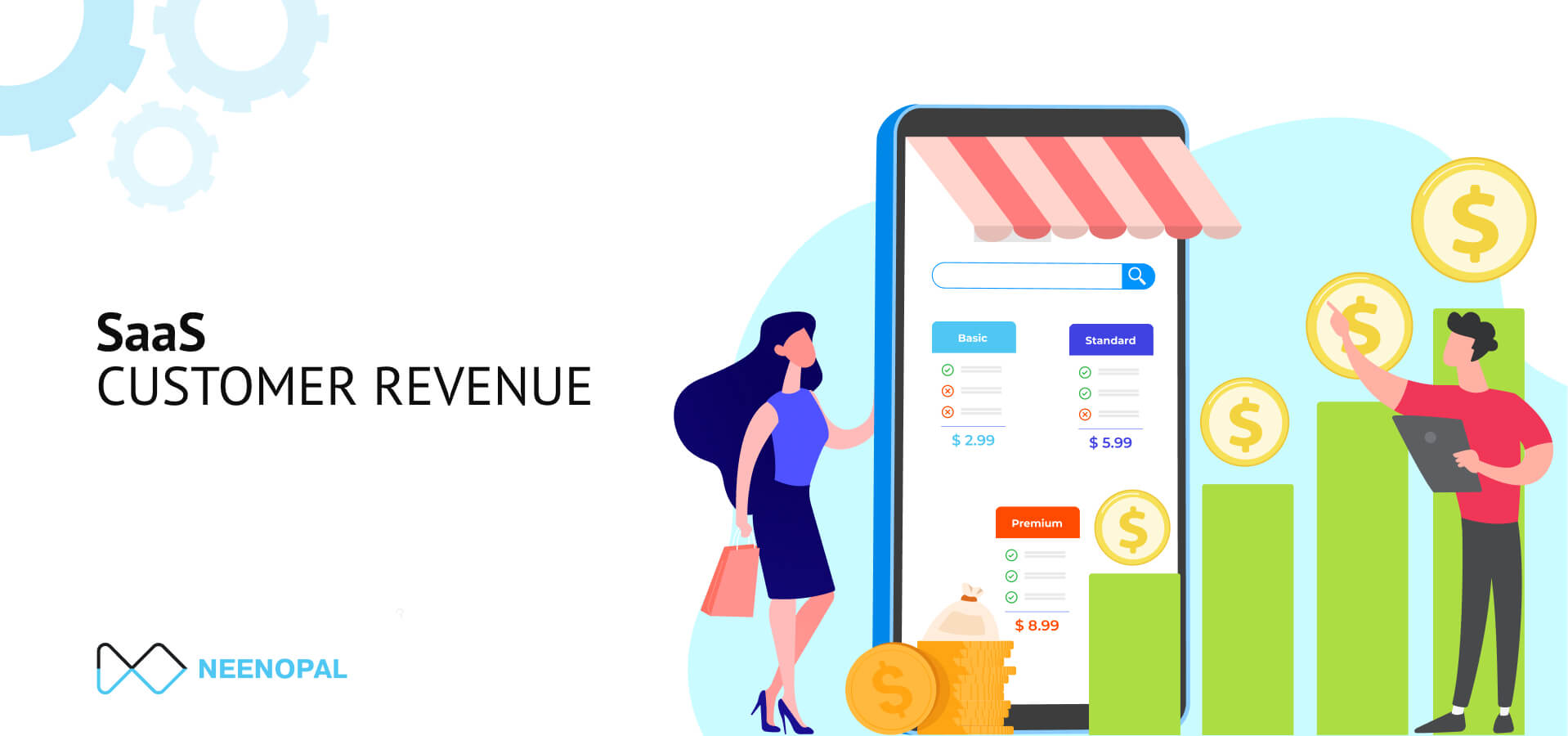 Recurring revenue is the lifeblood of SaaS
In most industries, majority revenue is collected at the time of purchase. In the SaaS industry, revenue is evenly distributed over a period of time. This revenue or MRR is the revenue that a company expects to earn each month on a recurring basis. MRR can be further broken down to New, Expansion, Churn,Downgrade MRR to analyse financial growth and productivity in more detail.
Net MRR = New MRR + Expansion MRR – Churned MRR
Key Terms:
Monthly Recurring Revenue (MRR) – Revenue that a company expects to earn every month.

Average Revenue per User (ARPU) – Revenue generated per user.

Customer Acquisition Cost (CAC) – The average cost borne by the company to acquire a customer.

Customer Lifetime Value (CLTV) – The total value that a customer brings to the company over their entire time as a customer.

Churn – The % of customers who leave the company (typically calculated for a month).
Goals

Questions to ask

Dashboard views

Grow Company Revenues


Spot abnormalities that might affect revenue and growth
How is net revenue trending over time?


How is customer base changing over time?


Are we getting the desired return on investment?
MRR Trend
Base MRR + New + Upsell – Churn-Downgrade

Customer Trend
Churn%, Total customer trend

CLTV/CAC Trend
CLTV/CAC Ratio, ARPU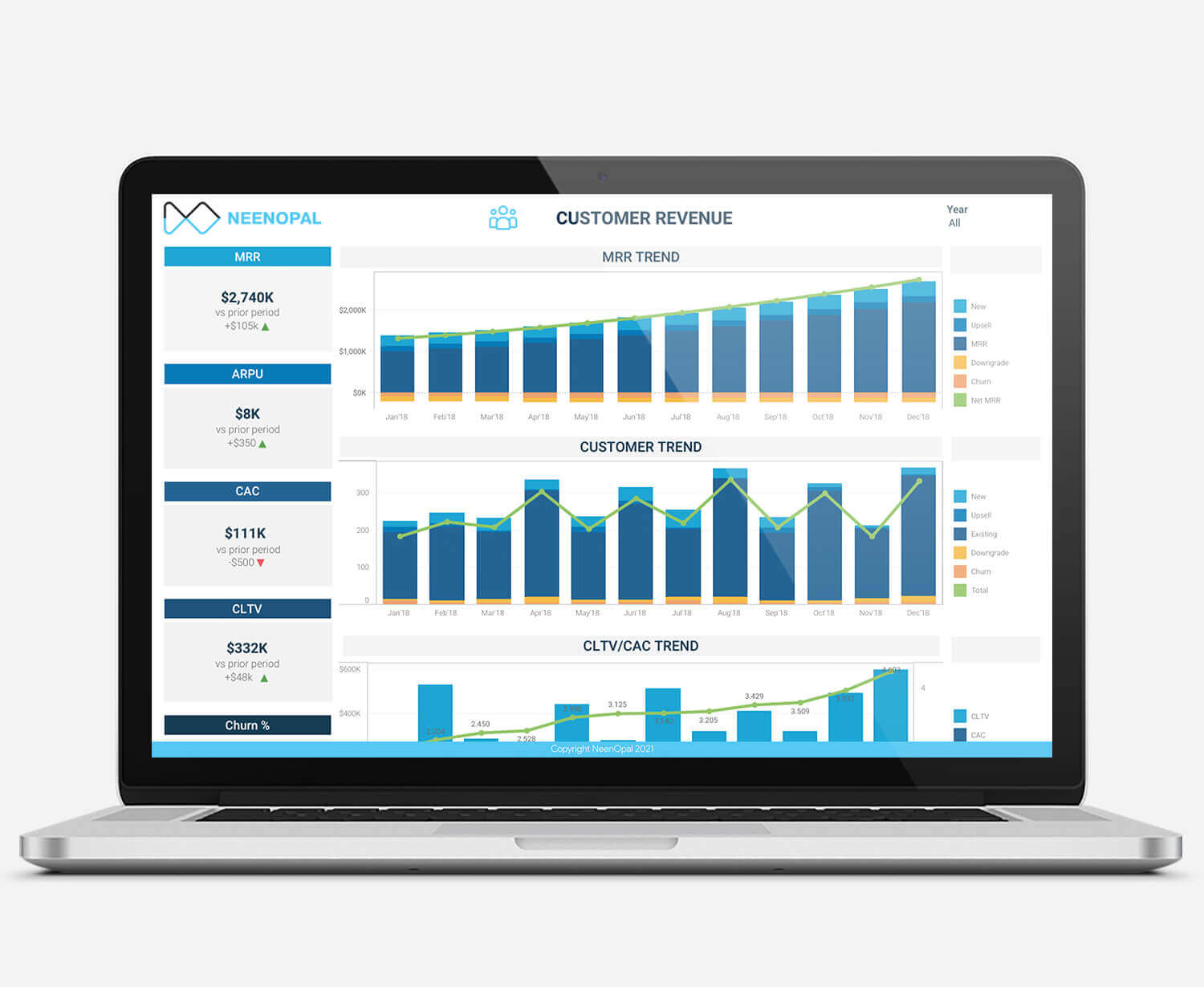 Monitor the three most critical aspects of the business - Recurring Revenue, Consumers and Operational Costs with key KPIs at glance views.Through these KPI's Decisions related to customer driven initiatives, marketing trends, smart investments etc can be taken on a deeper and more practical level.

MRR is one of the most important metrics for financial growth. The view on the top gives the MRR changes from month to month thus providing a rough idea on how the company is growing over time. Not only that, short term and long-term growth plans can be devised basis projections and forecasts from the existing data.

CAC and CLTV provide useful insights into company's customer base. Together they provide return on investment details from an acquired customer. Through the CAC/CLTV ratio, understand how profitable/unprofitable you are across your customer base. As a company matures, this ratio can be a benchmark while planning strategic/operational initiatives.

Analyse your customer base month on month to spot changes at the top of the funnel that might affect MRR.
Conclusion
SaaS companies are heavily dependent on future revenue. It is therefore important to keep track of key metrics as income is spread evenly across a large period of time. To do so, customers need to be analysed at every step of their journey in the business be it onboarding or churn.
Your Trusted Partner for Data Visualization
We specialize in Power BI, Tableau, AWS Quicksight, Looker and Google Data Studio Implementation
Contact Us
Other Dashboards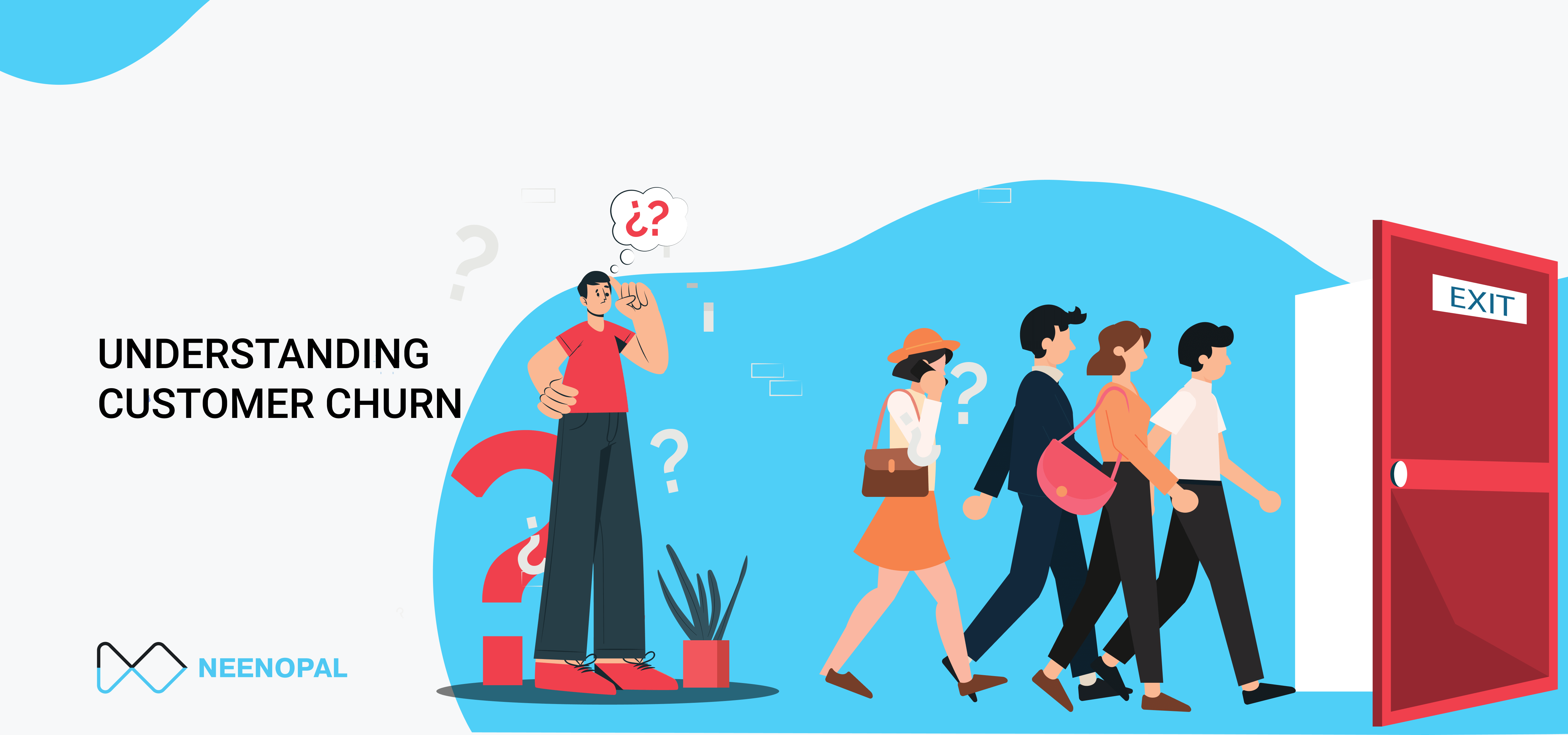 Understanding Customer Churn
May 30, 2017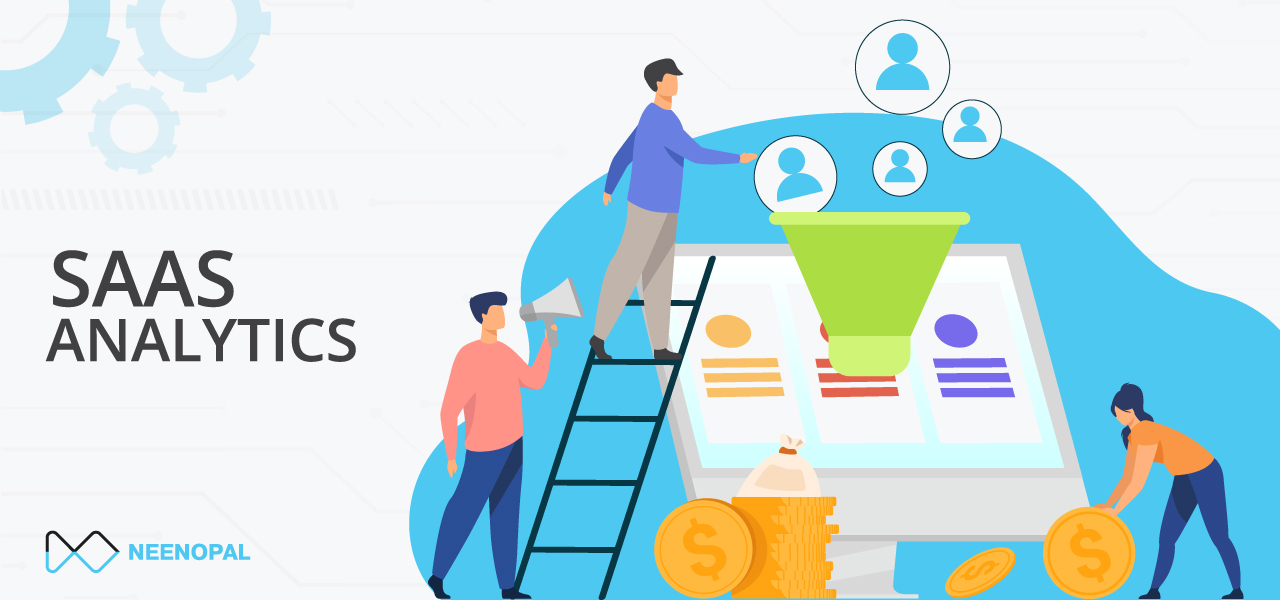 SaaS Analytics
April 28,2021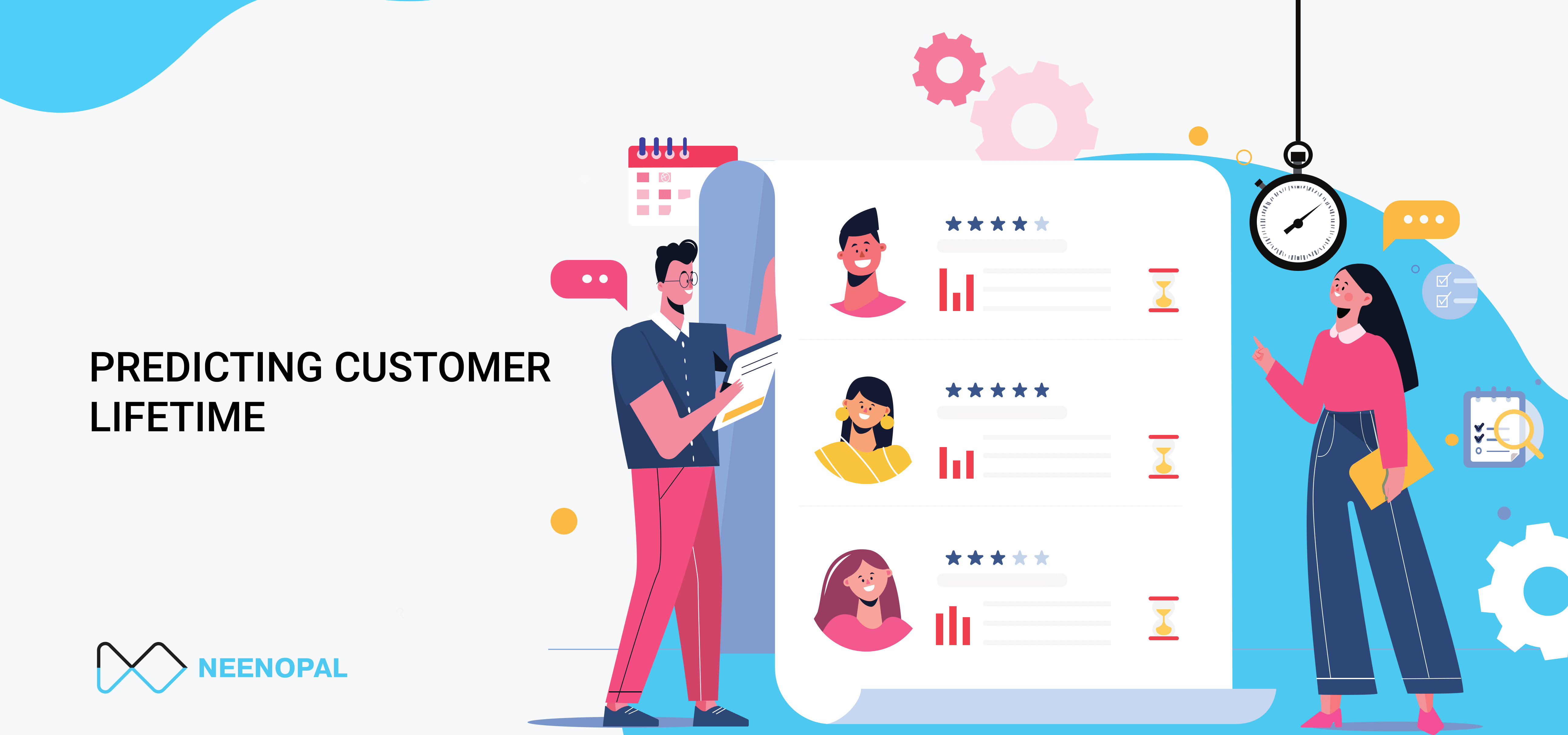 Predictive Customer Lifetime Value
March 28, 2018