Saas Product Usage Report & Its Importance to SaaS Businesses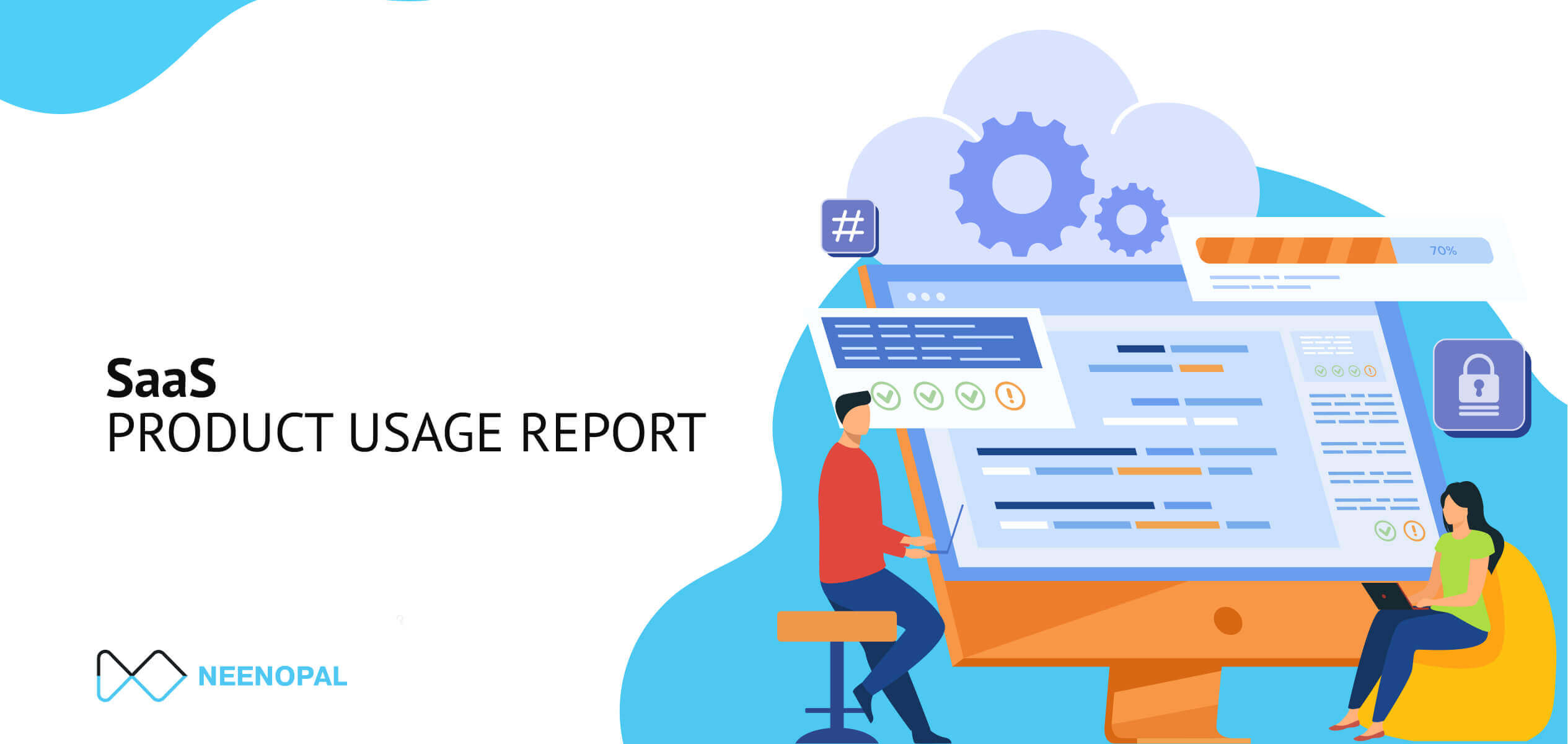 Every click is crucial to a Product-led SaaS Company
Product Usage Analytics is integral to product development. It helps product teams understand how their product is being used. Traditional methods of collecting feedbacks, acting based on speculation, conducting surveys etc yield usage results that are not even reliable. To be able to drive company growth, product data generated through facts and reliable sources (online engagement) needs to be monitored diligently.
Key Terms :
Revenue - Sales revenue generated.

Retention - Active users that come back to continue their engagement with the product.

Impressions - Number of times people have seen your content.

Active Users - Unique users that log into their own account
Product Usage Analytics :
Gathering data on user behaviour, total clicks, and product engagement is a quantitative approach to draw realistic, meaningful and actionable insights. A comprehensive collection of data based on every move a user makes, can help build great interactive dashboards which in turn can help SaaS companies define their product strategies in a far better and efficient way.
Goals

Questions to ask

Dashboard views

Understanding the yearly, monthly and weekly engagement rate.


Understanding stickiness (i.e. users coming back).

Identifying top accounts based on engagement.
How engaged are my users over time?



Are Users returning after signing up? Are existing users continuing product usage?

Which accounts use my product the most?
User Activity
Monthly Usage Trend
Feature Usage

Summary Cards


Top 5 accounts by usage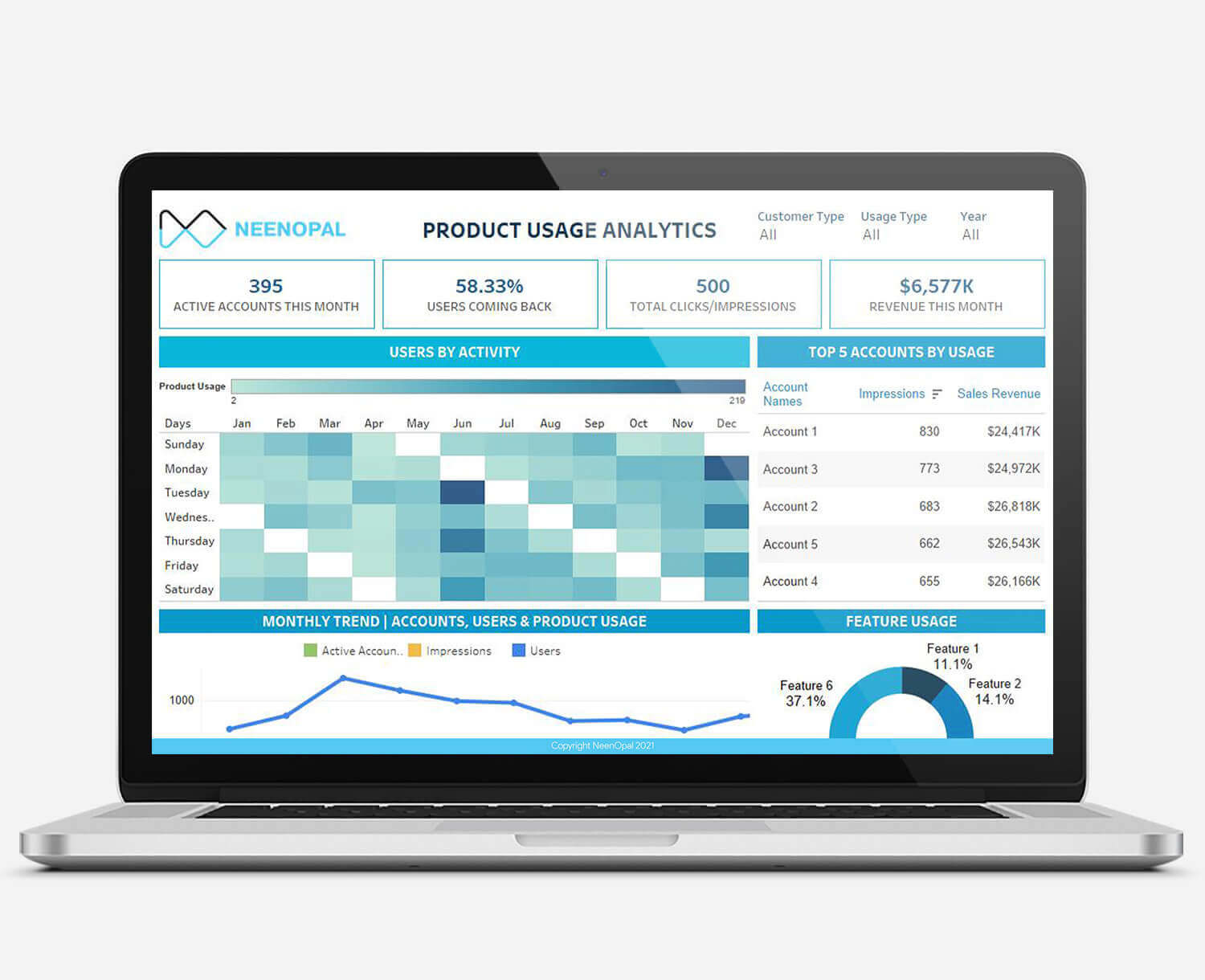 User activity can tell a lot about customer journey. The matrix chart on the top left summarises product engagement by month and day of the week. The darker colours represent more product usage. This chart can be useful in making decisions to reach out to customers by pointing out the days when customers are most active.

Number of Accounts, Usage and Users can be tracked on a monthly basis to spot sticking points and take appropriate actions. Engage actively with high-value accounts as they are the ones driving usage and expansion.

Segmentation of users based on their usage and tier can help product teams further drill down and customise product per group. For example, if a trial user comes back within the first few days of sign up, they are likely to become paying customers and can be tracked.

Analysing feature usage for every user segment type can help decide which features are being actively used, which ones are creating friction and which ones are to be improved.
Conclusion
Data is key to success for any SaaS product. Product data is very reliable and can help make informed product decisions based on facts. Through the above dashboard, engagement managers, product managers and product development teams can monitor real time usage metrics and derive value from it.
Your Trusted Partner for Data Visualization
We specialize in Power BI, Tableau, AWS Quicksight, Looker and Google Data Studio Implementation
Contact Us
Other Dashboards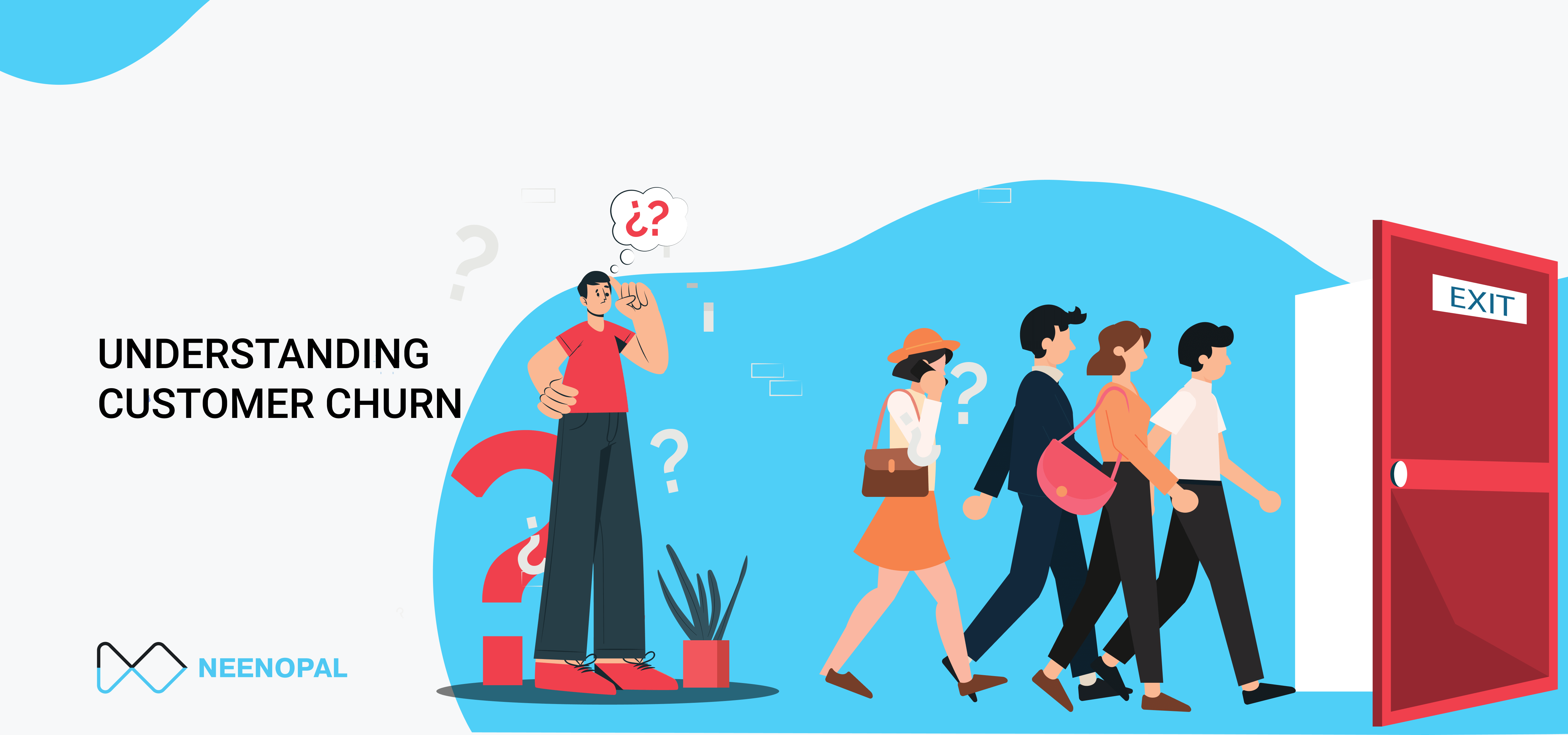 Understanding Customer Churn
May 30, 2017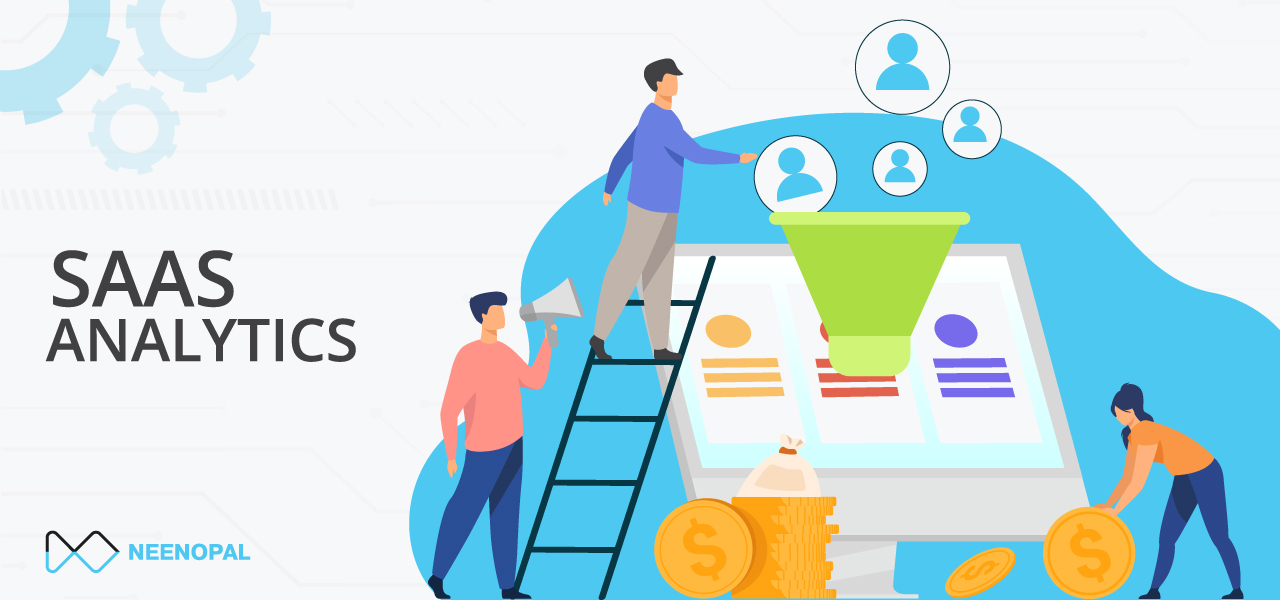 SaaS Analytics
April 28,2021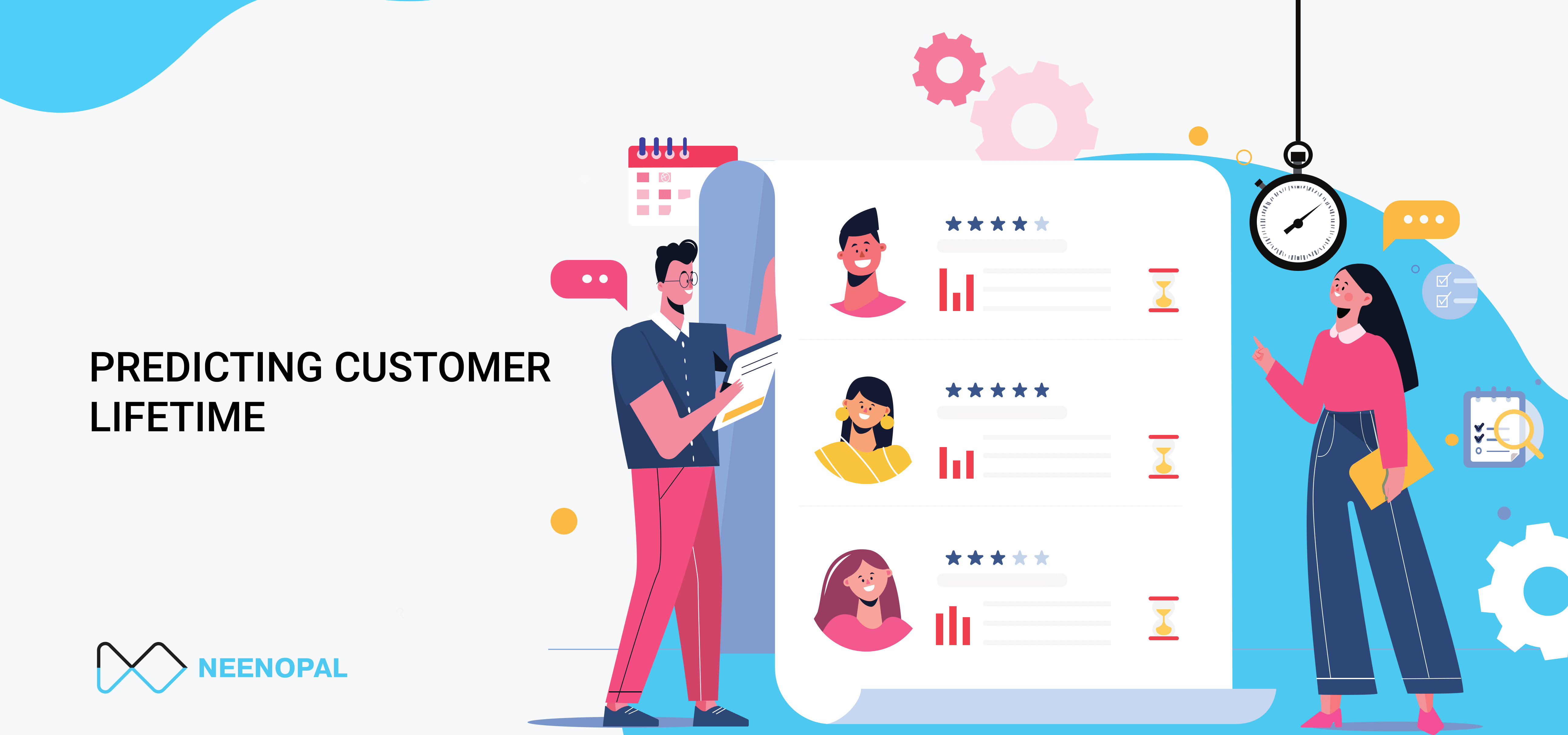 Predictive Customer Lifetime Value
March 28, 2018