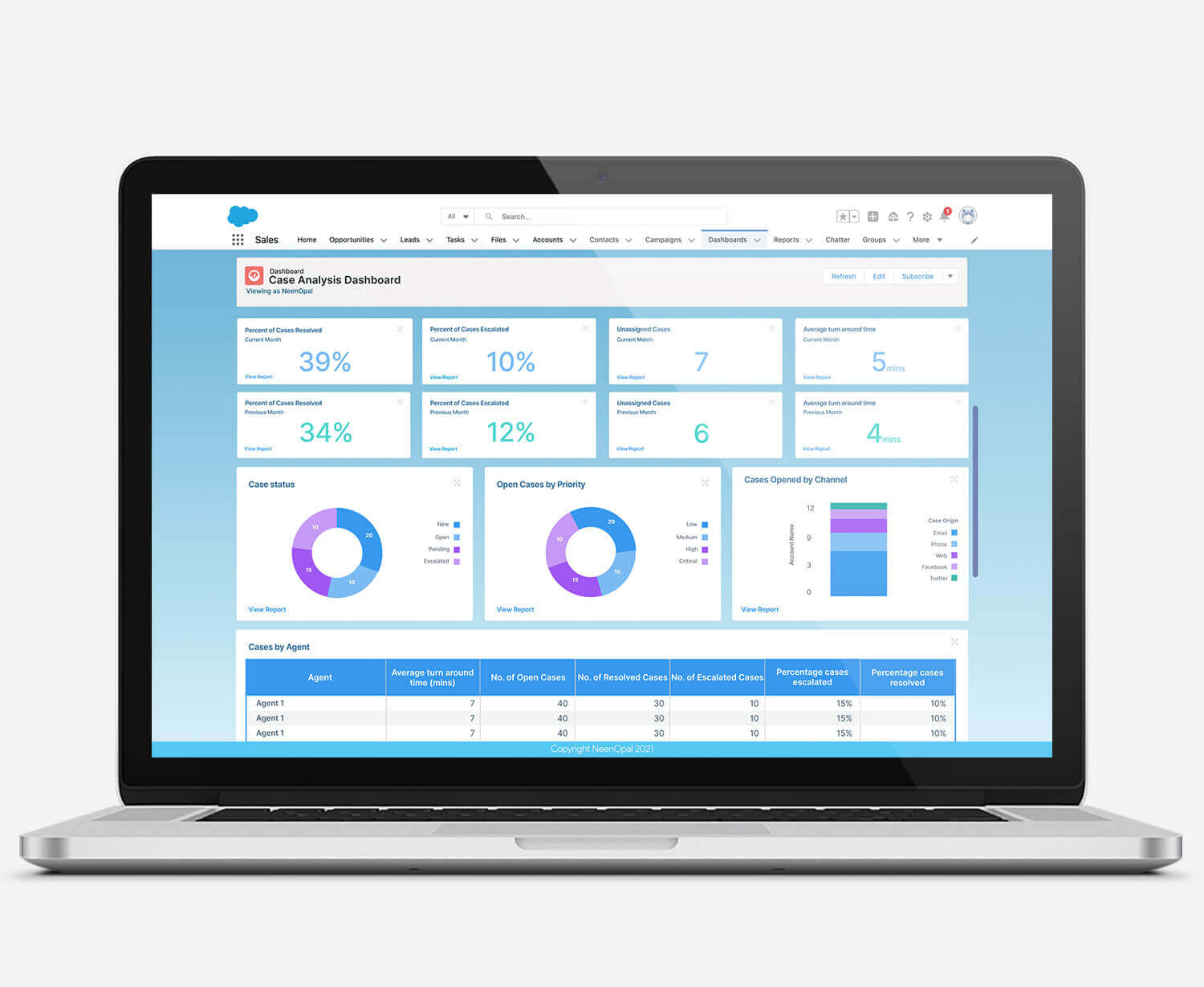 Case Management Dashboard
A good case management system ensures a seamless process for both the customer and the company. Only with accurate forecasting of case resolution, we can expect businesses to provide top notch customer service. To this effect the following dashboard answers the following questions.
1. Percent of cases resolved and percent of cases escalated.
2. Unassigned Cases and case status.
3. Average turnaround time.
4. Open cases by priority.
5. Cases opened by channel and cases by agent.
The data in the dashboard points out potential problems to fix before the next iteration of products or services goes out to customers and agents can learn the best possible way to help customers to resolve their concerns.
Sales Pipeline Dashboard
Visibility of the sales pipeline is very essential to arrest small problems from becoming big problems. Accurate forecasting through Sales pipeline dashboard lets businesses drill into growth metrics stage wise,quickly spot underperforming Stage and be proactive rather than reactive. Following dashboard answers following questions to this effect.
1. Achieved vs target closed deal amount and sales value of stages.
2. Breakdown of stages over a fiscal year.
3. Open pipelines by closed date and stage.
4. Lead generation by Source and Pipelines by deal band.
5. Opportunity owners over a fiscal year.
Thus it helps businesses to have a warm eye view on the sales pipeline and keep close attention on the progress.