TABLEAU vs POWERBI - WHICH ONE TO CHOOSE?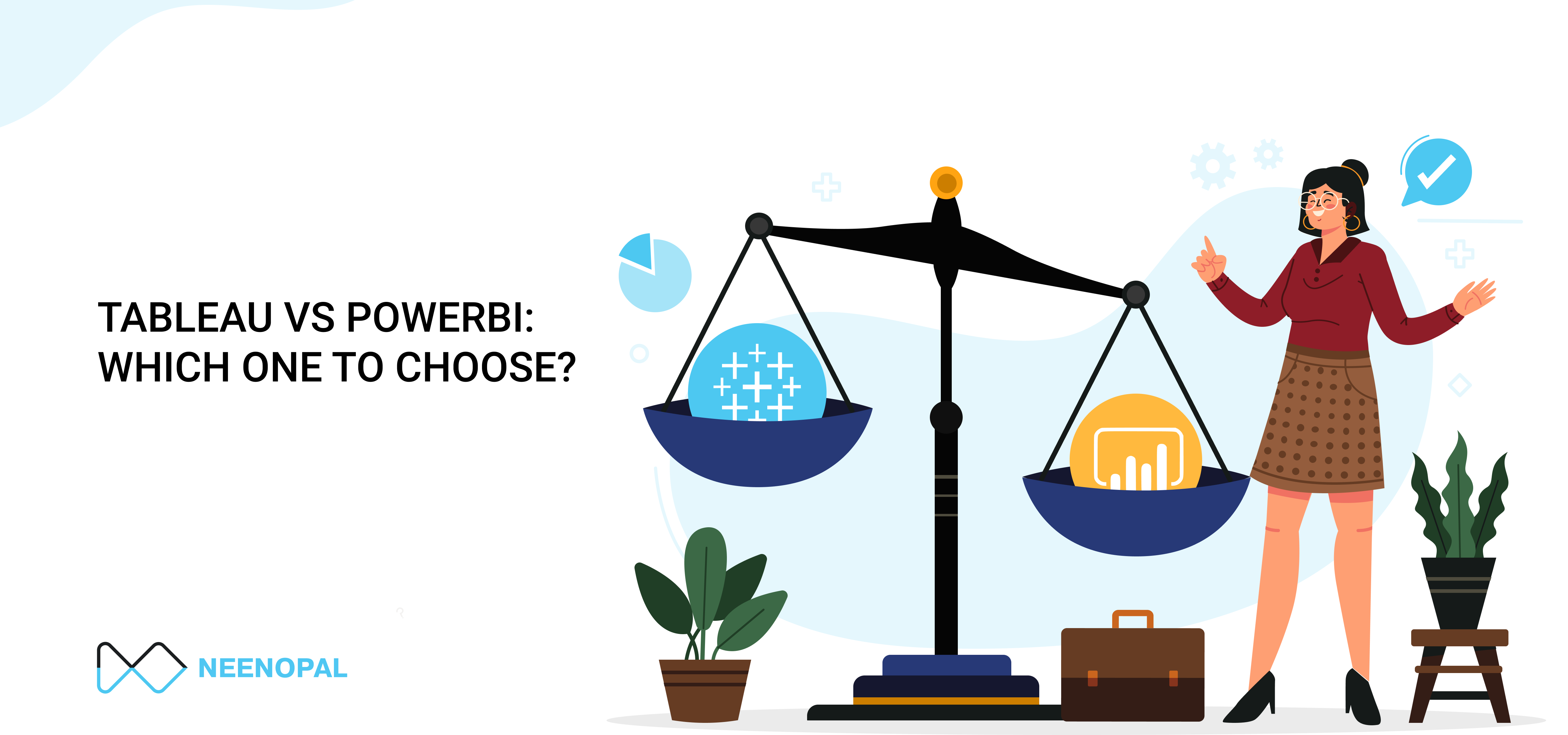 Business Intelligence has transformed the way organizations deal with data. For businesses to survive in today's competitive world, organizations have to readily understand the current market state. Business Intelligence reporting and Data Visualization tools help organizations understand the current market state and make smarter, data-driven decisions.

However, with many tools available in the market, which one should we choose? In this blog, we compare two of the most popular reporting and visualization tools – Tableau and PowerBI on various practical aspects to help you decide better.
Overview
PowerBI is a data visualization tool developed by Microsoft that helps convert data into interactive dashboards and BI reports. It was launched in 2014.

Tableau is a visual analytics platform that transforms data into powerful visualizations in the form of interactive dashboards and stories. It was launched in 2003 and acquired by Salesforce in 2019
Licenses & Options Available:
PowerBI comes with 3 licenses - free license, Pro license, Premium license and 7 products– PowerBI Desktop, PowerBI Service, PowerBI mobile, PowerBI Report Builder, Report Server (for premium) and PowerBI embedded.
For more details visit PowerBI page.

Tableau comes with 3 licenses – Creator, Explorer, Viewer and 5 products – Tableau Desktop, Tableau Server, Tableau Online, Tableau Reader, Tableau Public.
For more details visit Tableau page.

Disclaimer: This blog is written comparing Tableau with PowerBI Pro licensed product.
Costs – Investing and Scaling Up
PowerBI - A starting investment of $10/month is sufficient for starting with PowerBI and even this can be free with a 2-month free trial option. There is no floor fixed on the number of licenses purchased.
Tableau has a set pricing structure based on the user roles (creator – for developer, explorer – ideal for managers, and viewer – for end users). Tableau requires a starting investment of $70/month for the creator license and comes up with the 14-day free trial period. The pricing for the explorer and the viewer licenses is $35/month & $12/month for on-premises or public cloud deployment and $42/month and $15/month for the deployment with Tableau Online. Additionally, there is a minimum number of licenses required to purchase Explorer and Viewer licenses. The minimum number of licenses for Explorer and Viewer are 5 and 100 respectively.
Let's look at following project scenarios (assuming online deployment for ease of understanding)
Scenario 1 : 1 developer works on the project and 5 end-users access the published reports/ dashboards
Scenario 2 : 5 developers work on the project and 30 end-users access the published reports/ dashboards
Scenario 3 : 10 developers work on the project and 100 end-users access the published reports/ dashboards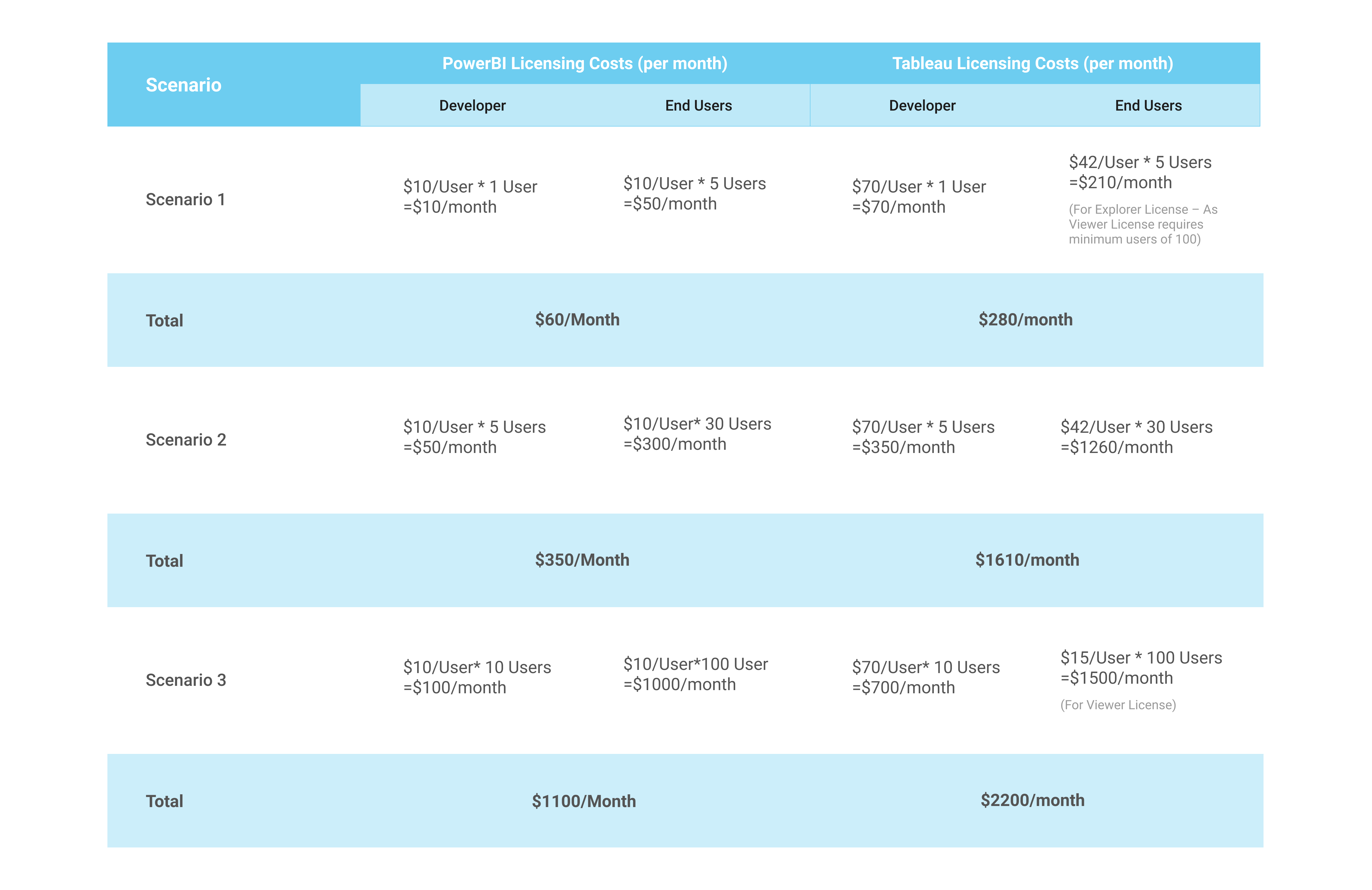 To conclude, the initial investment is very less for PowerBI compared to Tableau. Scaling up the licensing costs for end-users (or any users other than developers) the difference between Tableau and PowerBI pricing reduces.
On-Premise vs Online/ Cloud Deployment
PowerBI Service is the cloud service offered for PowerBI. PowerBI report server is the product for on premise installation of PowerBI. PowerBI cloud service enables report, dashboard, and workspace access for end users while PowerBI report server (On-Premise version) supports only report publishing and sharing. The on-premise version does not have the same level of functionalities and features in PowerBI.
Tableau supports well-developed public cloud, on-premise, and Tableau cloud deployments. For organizations preferring on-premise deployment for data security, confidentiality, or any other reasons, Tableau would be the better option.
Total Number of Users and Licensing Roles
In PowerBI end-users can directly open the developed PowerBI report/ dashboard in PowerBI Desktop without any licensing costs, as the PowerBI Desktop is free to use. The same is not possible with Tableau Desktop, as it a paid product.
In Tableau end users need to pay a price if they require complete rights on the tool. This can significantly increase the price gap between PowerBI and Tableau. However, if users stick to restricted licensing, the price gap will reduce.
As discussed in the pricing, if the total number of end-users increase (beyond 100) the licensing costs for end-users would differ only slightly between Tableau and PowerBI. However, this comes with certain limitations, as the viewer license in tableau would not support downloading of the complete source dataset and editing of the dashboard.
Data Source Integration
PowerBI is quite capable in connecting to external data sources including MySQL, SAP HANA, JSON etc. It also enables users to connect to Microsoft Azure databases, Salesforce, Google Analytics and other third-party databases.
Tableau supports data connectors such as OLAP (online analytical processing), NoSQL, Hadoop as well as other cloud options. Tableau also has the ability to modify data links or create them based on company's preferences.
Overall, both the tools allow users to connect to varied data sources. Although PowerBI is heavily integrated with Microsoft's Azure platform, tableau offers better support in connecting to distinct data warehouses.
Visualizations
PowerBI enables users with numerous visualisation options. Additionally, building custom visualisations with PowerBI is much cheaper and easier. However, there is a 3500 datapoint limit when it comes to drilling down to datasets for analysis (i.e., many visuals can't display large amounts of data if data model size exceeds 250MB). More details can be found here in PowerBI page.
In Tableau visualizations follow a more streamlined and tidy approach and advanced visualization like Box Plot are a lot better than PowerBI. It does not require coding knowledge to develop complex visualisations in Tableau and it puts no limit on datapoints used for analysis which is something that PowerBI does not offer.
Users Perspective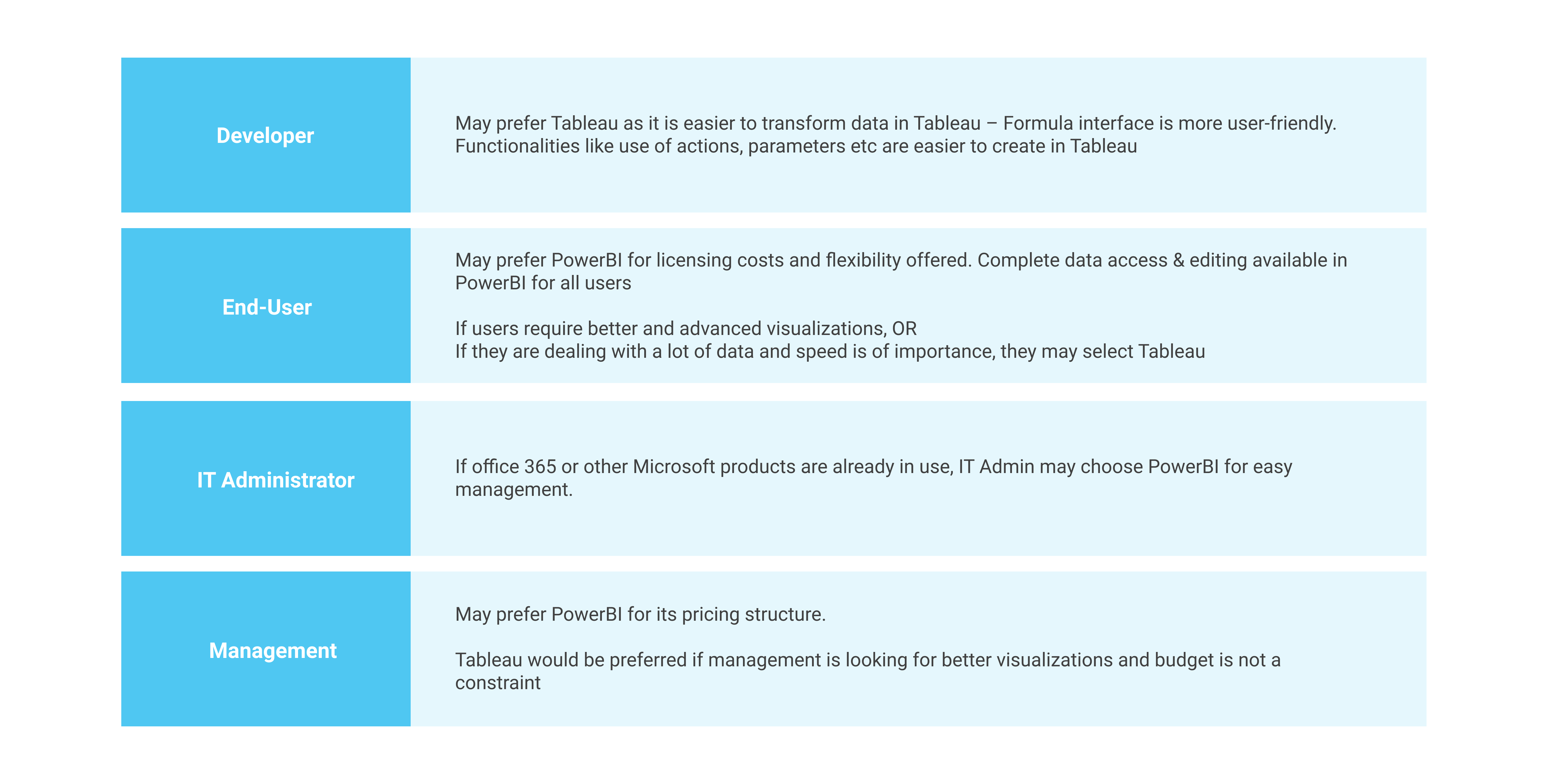 Quality and Convenience
When it comes to quality and convenience of preparing data for analysis,
PowerBI allows for data cleaning through power query tools. Users can do a lot of data related manipulations in PowerBI itself. Not only that, it has the ability to make data processing templates that can be easily used to process dataset on its own.
Tableau is mostly designed for pre-processed data. Barring a few basic functionalities like changing data formats, split columns etc, not a lot of data preparation can be done in terms of data transformation (Tableau Prep is the tool that can be used for extensive data pre-processing and transformations).
Limitations
PowerBI :
There is limitation to the data that can be exported from PowerBI: 30,000 rows when you export to CSV and 150,000 when exported to excel. There is a workaround for this using PowerBI embedded which is only available in a premium membership. The detailed steps can be found here. In Pro License, there is no workaround to overcome this limitation.

Dashboards/ Reports can only be shared with users having the same e-mail domains or the ones who have their email domains listed in your Office 365 tenant

There is a limit to the amount of data that can be ingested by PowerBI which is 1GB. If users wish to import and use larger datasets, they may have to shift to PowerBI Premium (which costs $20/user/month). Despite that, there can be recurring problems related to slow performance and timeouts with large datasets.

DAX - The expression language used to deal with data in PowerBI is not the easiest language to work with.
Tableau :
Tableau can prove to be costlier for small to medium companies (pricing categories listed in above sections)

Tableau Viewer version (which is essentially for the end-users) does not support dashboard editing or downloading the source data file.

Importing custom visualizations/ dashboard extensions is difficult and comes at a higher price. (For details - visit tableau page)
Final Thoughts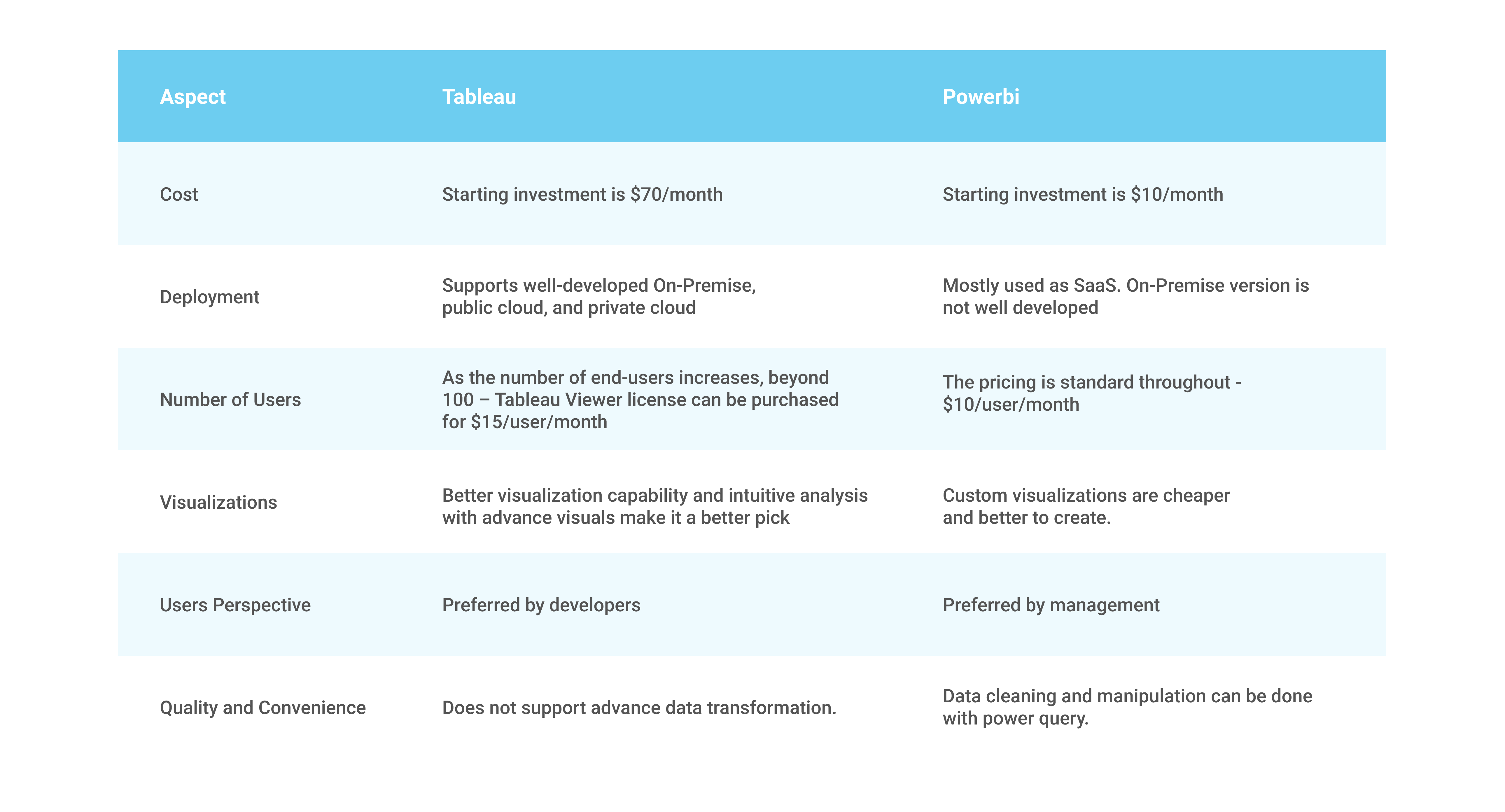 Key Takeaways
Reasons to select PowerBI :
Have Low Initial Budget or want a low cost but effective BI tool in the long term.

Already on Microsoft stack such as a database in Microsoft Azure.

Consumption by users will mostly be on their desktop after downloading the file and not online.
Reasons to select Tableau :
Prefer a more developer friendly tool and/or better visualizations which can be generated with ease.

Need to keep the data on-premises for security reasons.

Need to provide access of dashboards to emails outside company domain.

Want to avoid limitations in performance, data downloading limit, etc.
To conclude, both PowerBI and Tableau work on different principles. One should select the appropriate tool based on their own requirements giving due consideration to the above-listed points in the blog.
Other Blogs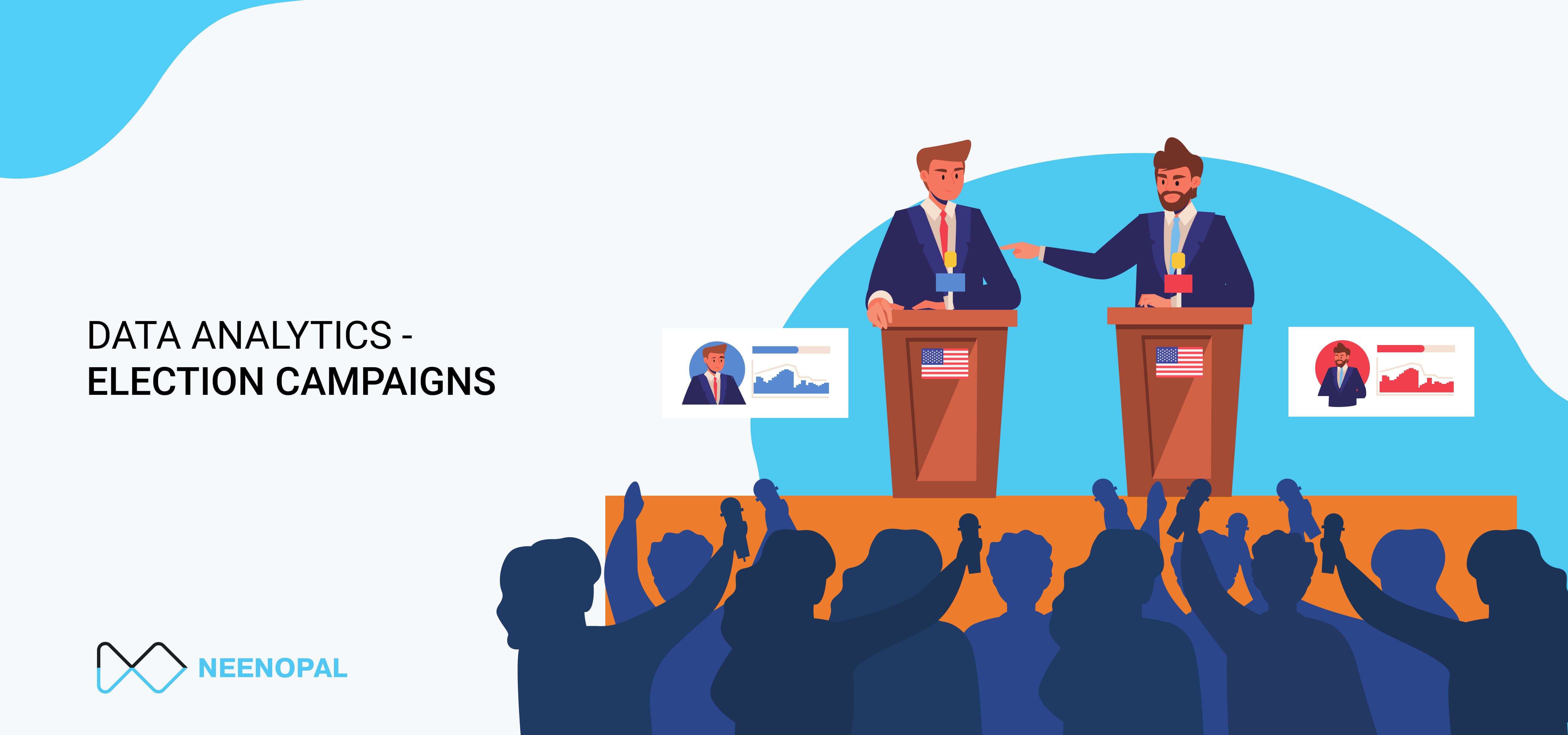 Data Analytics in Election Campaigns
July 02,2020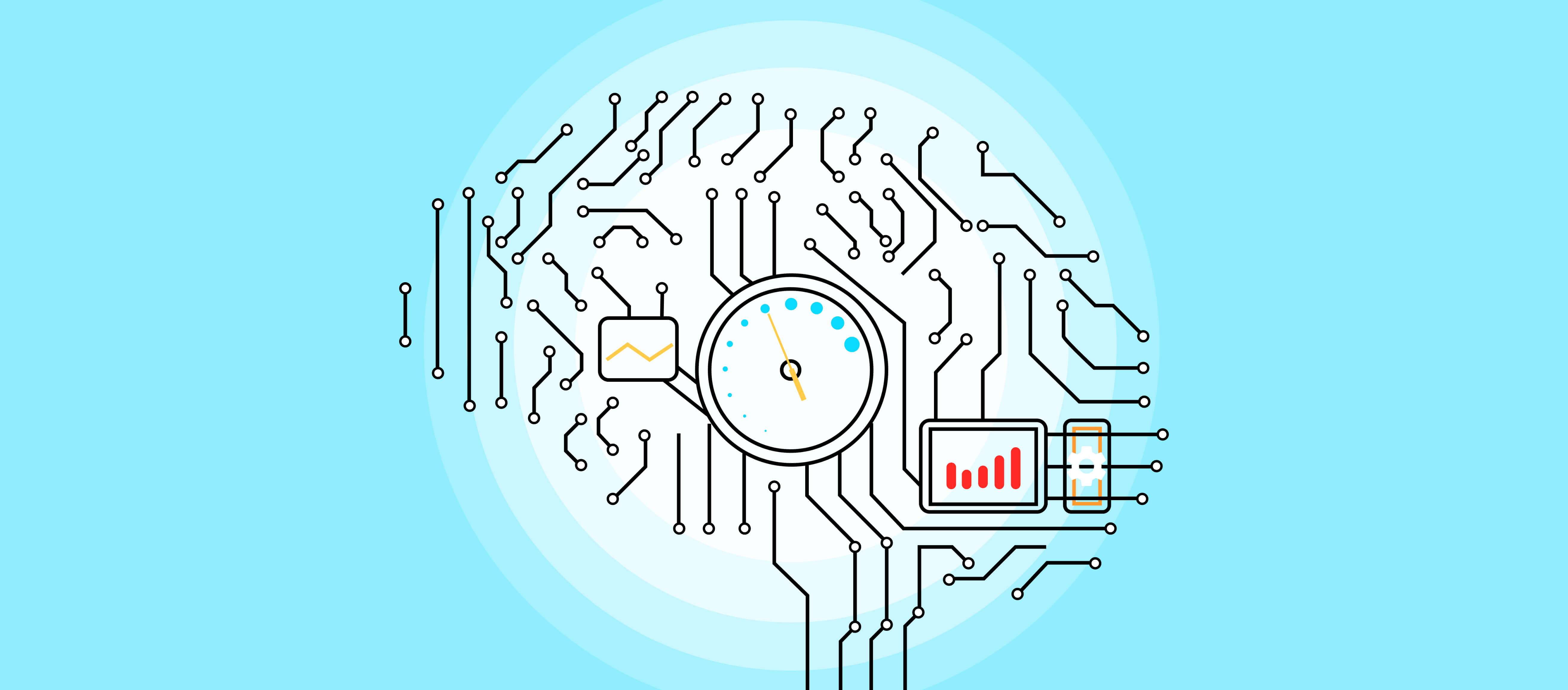 Application of AI for Search Engine Optimization (SEO)
February 29, 2020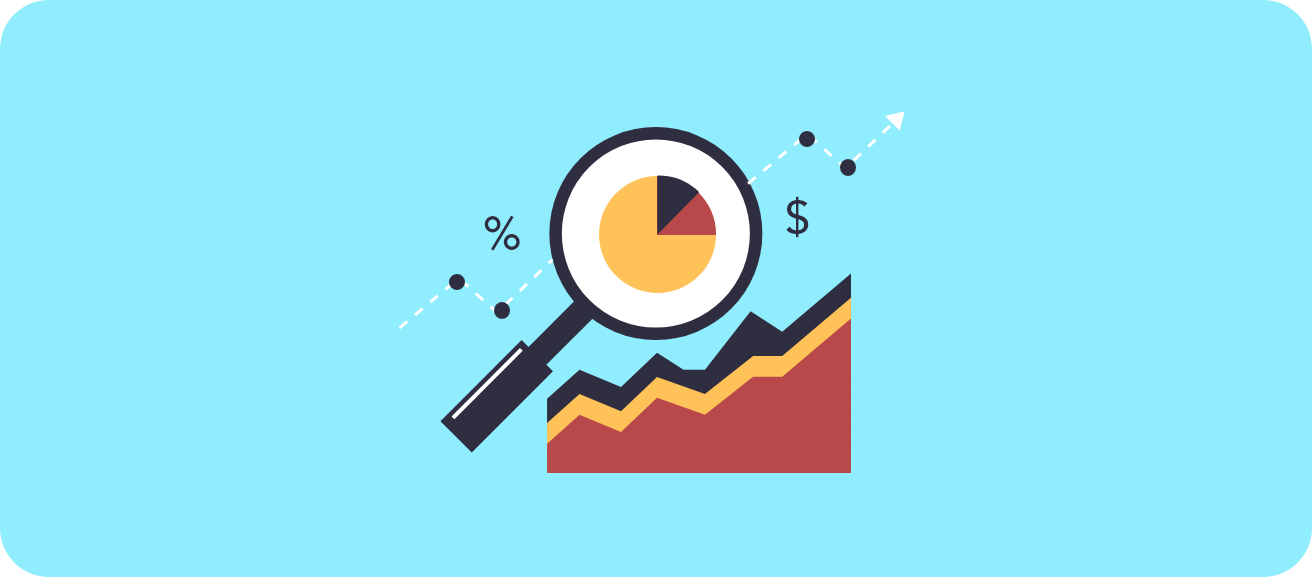 Market Basket Analaysis
December 27, 2019