How to Leverage Spatial Analytics to Unlock Your Data's Hidden Potential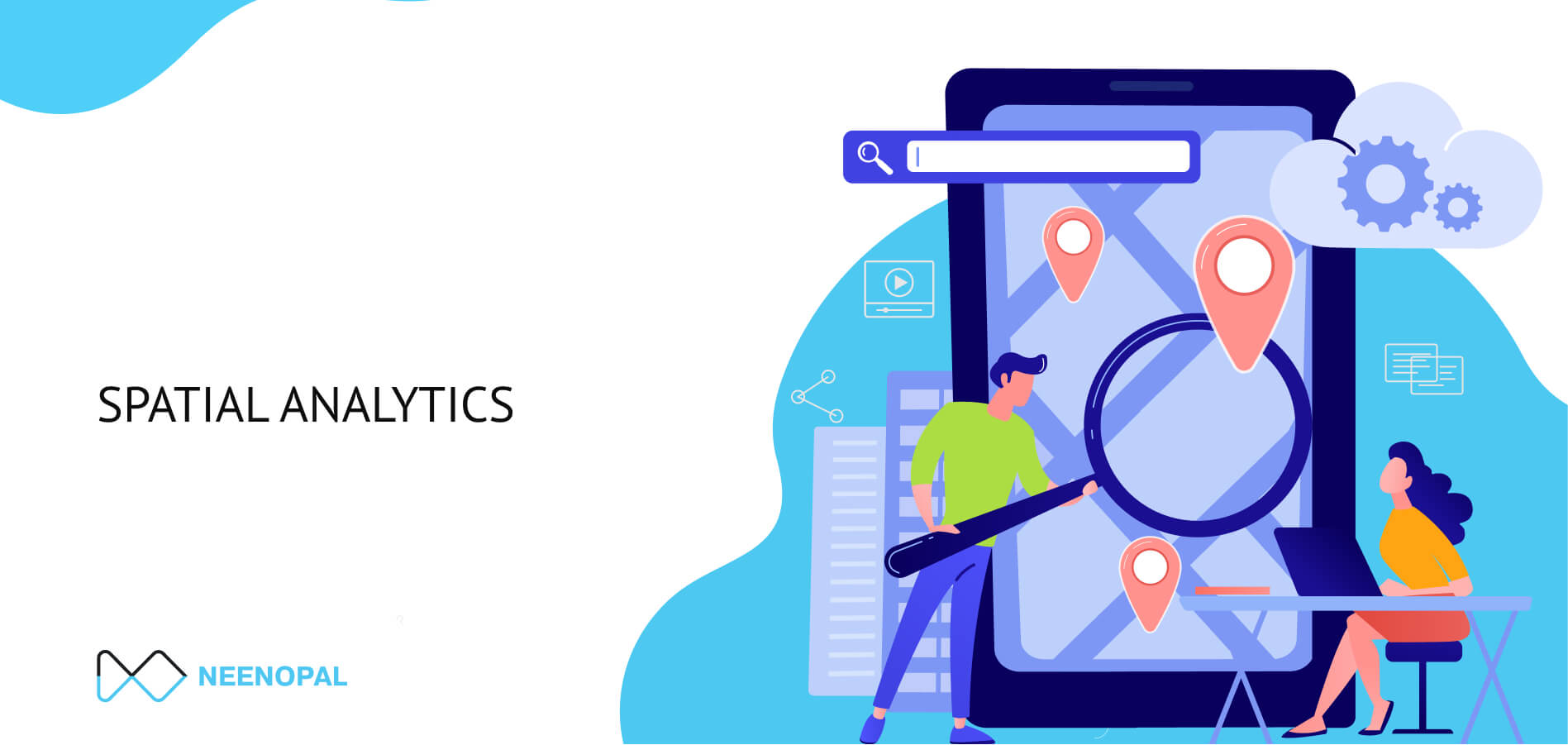 Use location intelligence to unlock your data's hidden potential
Spatial Analysis is the process that helps solve complex location-oriented problems, study the characteristics of places and relationships between them. From site selection, targeted marketing, optimized supply chain to risk management, location data is being used at a staggering rate to make smarter decisions.
Site selection is one such process that helps identify ideal locations for new or expanding business. Being a long-term investment, identifying right location is critical to success or failure of an organization. In this blog, GIS analysis tools are used alongside BI tools to support decisions related to business site evaluation and selection.
Scenario :
Corporate management at an organic and natural grocery store is looking to open a new store in Bronx, USA. Based on store performance in other localities of Bronx and demographics of the target area, best location can be identified by visualizing data variables on a map to match target characteristics.
Goals

Questions to ask

Dashboard views

Identify the appropriate area based on demographic parameters

Identify buffer zones


How are other stores performing?
What age, income, locality, population is of interest to the business?

What is the buffer zone boundary to be set for a business?

What are the key factors affecting revenue?
Which store is most profitable and why?
Area demographics


Buffer Map


Revenue and Profits
Avg. Price and Units
Visitors and Customers
Category wise Analysis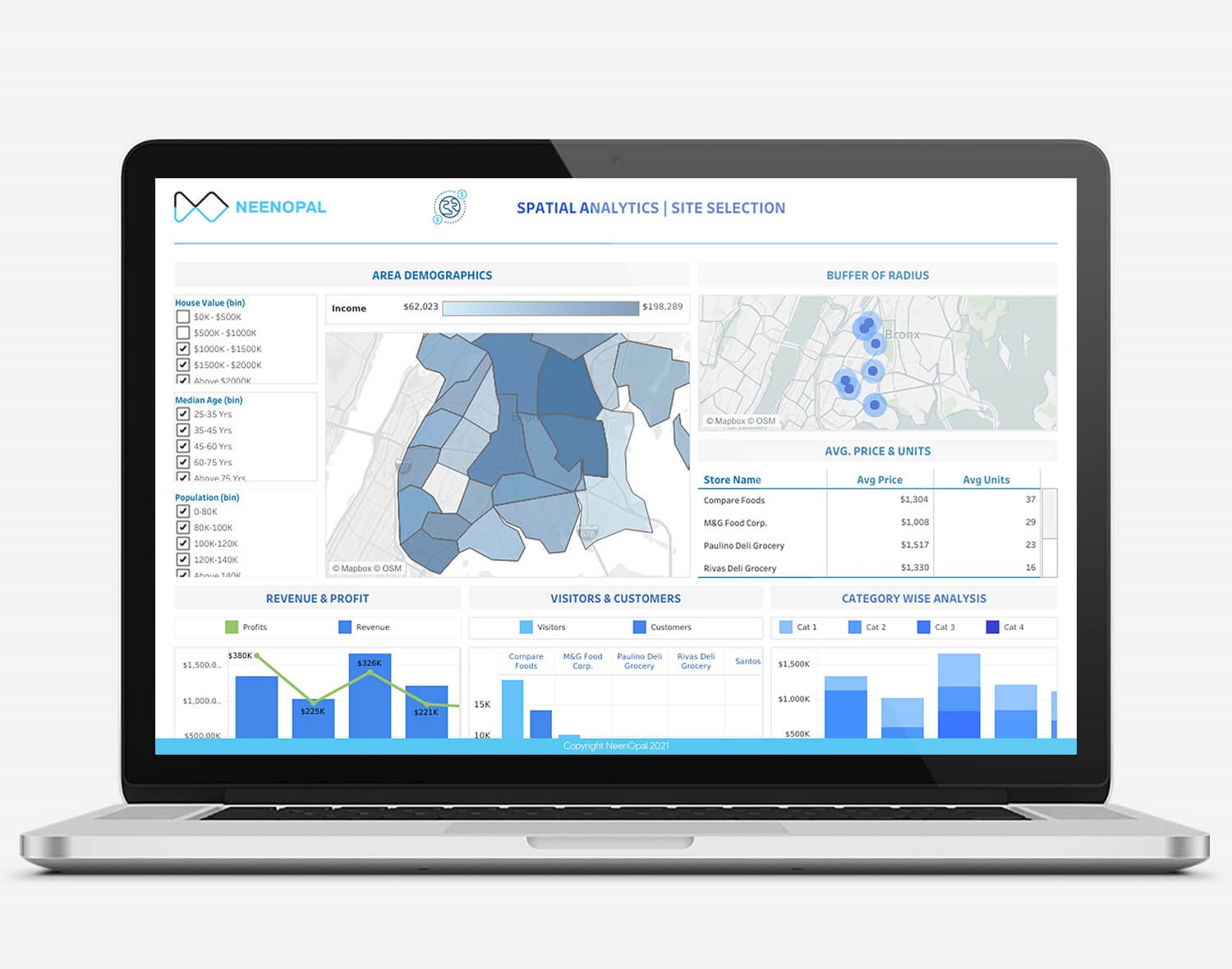 With the help of demographic spatial file layers, businesses can easily identify their target area for opening the grocery store. For example – Attributes required for an organic store can be above average household incomes and house values, a high percentage of residents with age of 25-45 years, densely populated areas etc.

Analyse the area around each of the existing store locations that can be reached with a short walk. A 1.5 km radius area is demarcated as buffer zones for all the stores. People within these buffer zones are most likely to shop at these stores. The new store should not have overlapping buffers with existing so that maximum potential of the store is reached. It can be concluded from the dashboard that overlapping stores are the ones making less revenue as compared to other stores.

Before jumping to immediate conclusions, businesses must carry out an exploratory analysis for other stores and find out what works best for them. Identify the probable reasons for more revenue, more visitors, higher conversion rates and higher category sales etc. This can give deeper insights and holistic view of customer preferences.
Conclusion
Analysing data sets from a location point of view and leveraging data visualization tools can help provide a solid basis for site recommendation. Such studies are becoming more and more common, due to the availability of the Geographic Information Systems (GIS) with user-friendly interfaces. Putting your findings to use increases your competitive advantage: The Location Advantage.
Your Trusted Partner for Data Visualization
We specialize in Power BI, Tableau, AWS Quicksight, Looker and Google Data Studio Implementation
Contact Us
Other Dashboards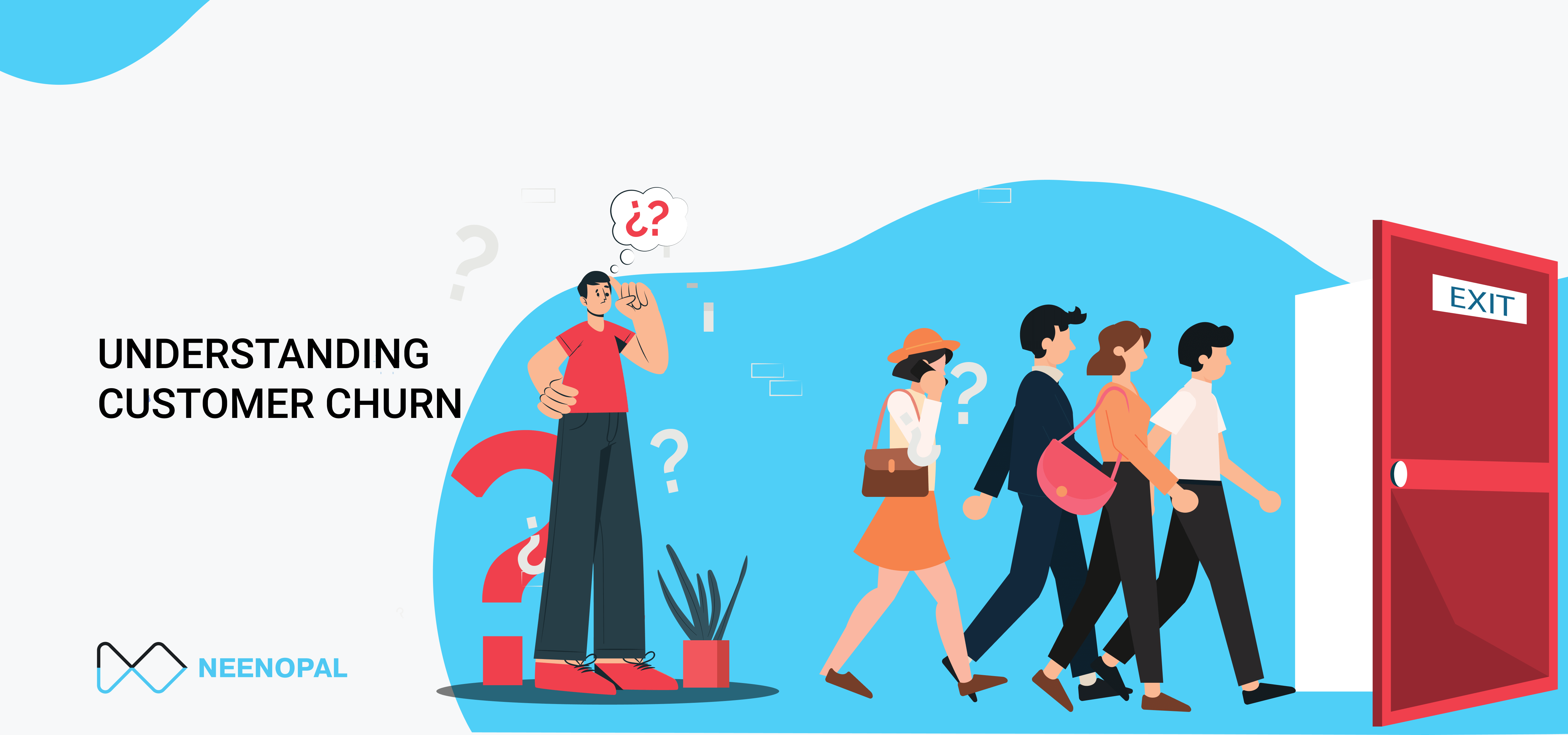 Understanding Customer Churn
May 30, 2017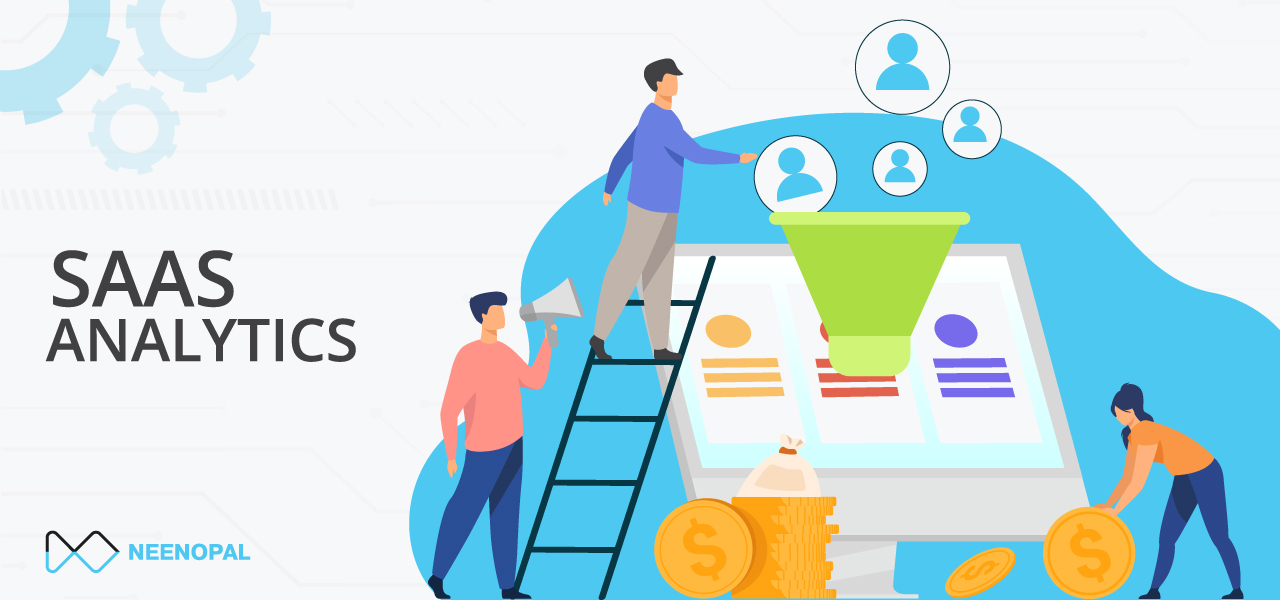 SaaS Analytics
April 28,2021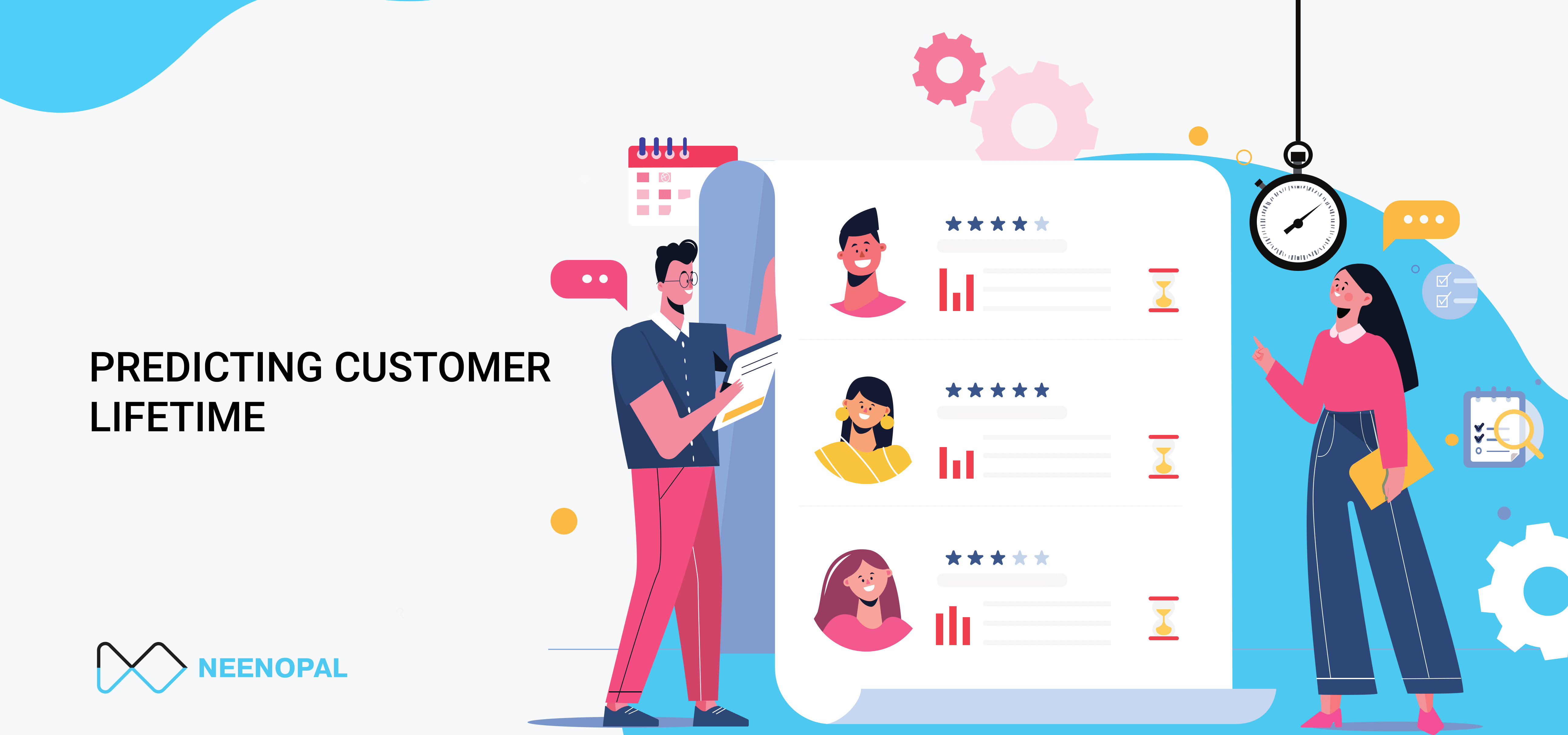 Predictive Customer Lifetime Value
March 28, 2018